Retraction Note to: Prevalence of Pathogenic Bacteria in Common Salad Vegetables
Syeda Sadaf Wajahat

Aziz Fatima
Abstract
Retraction Note to: Prevalence of Pathogenic Bacteria in Common Salad Vegetables
Syeda Sadaf Wajahat, Aziz Fatima
RADS J. Biol. Res. Appl. Sci., 2015; 6(1): 7-12.
This article has been retracted at the authors' request because of violation of journal publishing ethics due to multiple submission. The authors apologize to the Publisher and readers for this unintentional mistake. All authors agree with this retraction.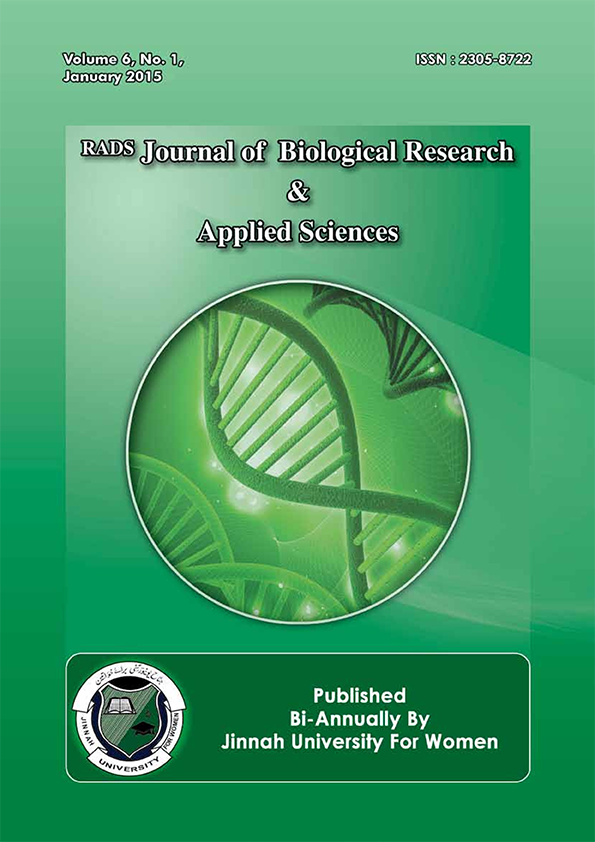 Copyright (c) 2015 RADS Journal of Biological Research & Applied Sciences
This work is licensed under a Creative Commons Attribution-NonCommercial 4.0 International License.

This is an Open Access article distributed under the terms of the Creative Commons Attribution License (http://creativecommons.org/licenses/by/4.0), which permits unrestricted use, distribution, and reproduction in any medium, provided the original work is properly cited.