Assessing Bisphenol A (BPA) Induced Kidney Toxicity in Mammalian Model: A Comparative Study of Biometric, Histochemical, Histological and Behavioral Analyses
Keywords:
Bisphenol A, Biometric, Morphometric, Histochemical, Endocrine Disruptor
Abstract
Background: These BPA-containing plastics were commonly used to make toys, crockery and digital consumer products. The prime issue was the human exposure to BPA through food contamination from polycarbonate bottles and cars etc.
Methodology: Using a random design, 40 healthy male albino mice were divided into four groups (n=10). Their complementary groups received Kidney High Dose (600 mg/Kg/BW) and Kidney Low Dose (300 mg/Kg/BW) oral BPA doses for four weeks. The Lethal Dose-50 value (2400mg/kg/BW) was used to calculate the intensity of the dosages. The kidney was subjected to biometric, morphometric, histological, histo-chemical, and ultra-structural investigations of control and treated groups.
Results: The investigation showed that the treated groups had seen considerable difference in their biochemical analysis, body weights, particularly kidney weights. In addition, histological studies revealed aberrant mechanisms and renal impairment in the treated groups. Furthermore, it was discovered that BPA harming disrupted the mice's social behavior since aggressive deviations were observed.
Conclusion: This investigation provides convincing evidence that BPA has adverse effects on renal histopathology as well as endocrine disruptor effects. This emerging evidence is also associated with kidney-based pathway malfunctions and daily behavioral activities.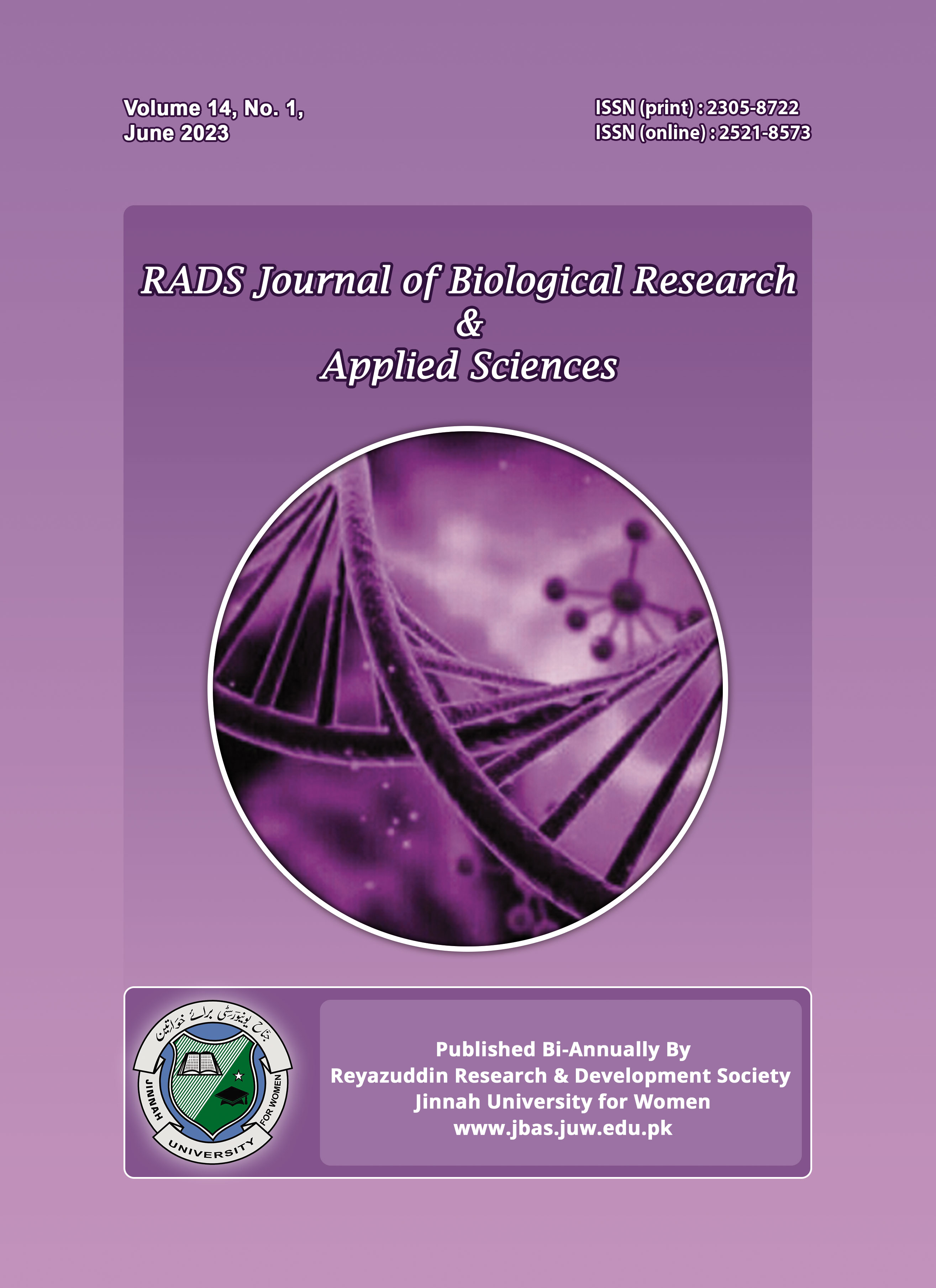 License
Copyright (c) 2023 RADS Journal of Biological Research & Applied Sciences
This work is licensed under a Creative Commons Attribution-NonCommercial 4.0 International License.

This is an Open Access article distributed under the terms of the Creative Commons Attribution License (http://creativecommons.org/licenses/by/4.0), which permits unrestricted use, distribution, and reproduction in any medium, provided the original work is properly cited.