Evaluation of the Methanol Extract and Fractions of the Aerial Parts of Emilia coccinea Against Selected Fungal Isolates
Keywords:
Antifungal activity, Aspergillus fumigatus, Candida albicans, Emilia coccinea, Microsporum audounii, Rhodotorula glutinis, Trichophyton rubrum, Zones of inhibition
Abstract
Background: Emilia coccinea (EC) commonly known as scarlet tassel flower and a fast-growing annual herb is used ethno-medicinally for treating different types of fungal infections. Selected species of Candida, Aspergillus, Microsporum, Rhodotorula and Trichophyton genera are known pathogenic fungi that could cause skin and life-threatening infections, especially in immune-compromised patients.
Objective: This study aims to evaluate the antifungal property of the aerial parts of EC extract and fractions against selected clinical isolate of fungi.
Methods: The aerial parts of the plant were pulverized, extracted with methanol and portioned into n-hexane, dichloromethane, ethylacetate and aqueous fractions.  Modified agar well diffusion method was used to evaluate the antifungal potential of the methanol extracts and fractions. This activity was achieved by increasing the concentration of the methanol extract and fractions from 40 mg/ml to 100 mg/ml. The selected isolates are Candida albicans, Aspergillus fumigatus, Microsporum audounii, Rhodotorula glutinis and Trichophyton rubrum.
Results: Trichophyton rubrum and Rhodotorula glutinis showed susceptibility to the methanol extract of EC at 40 mg/ml for the former and between 60 mg/ml to 100 mg/ml for the later. Candida albicans displayed susceptibility to the n-hexane, ethylacetate and dichloromethane fractions, Trichophyton rubrum further showed susceptibility to the aqueous fraction. Microsporum audounii susceptibility was observed in the dichloromethane fraction at 100 mg/ml. The lowest MIC value was observed with the dichloromethane fraction for the different clinical isolate study.
Conclusion: The methanol extract, n-hexane, dichloromethane and aqueous fractions of EC possessed antifungal activity against Candida albicans, Microsporum audounii and Trichophyton rubrum. However, the dichloromethane fraction was found more effective against Candida albicans.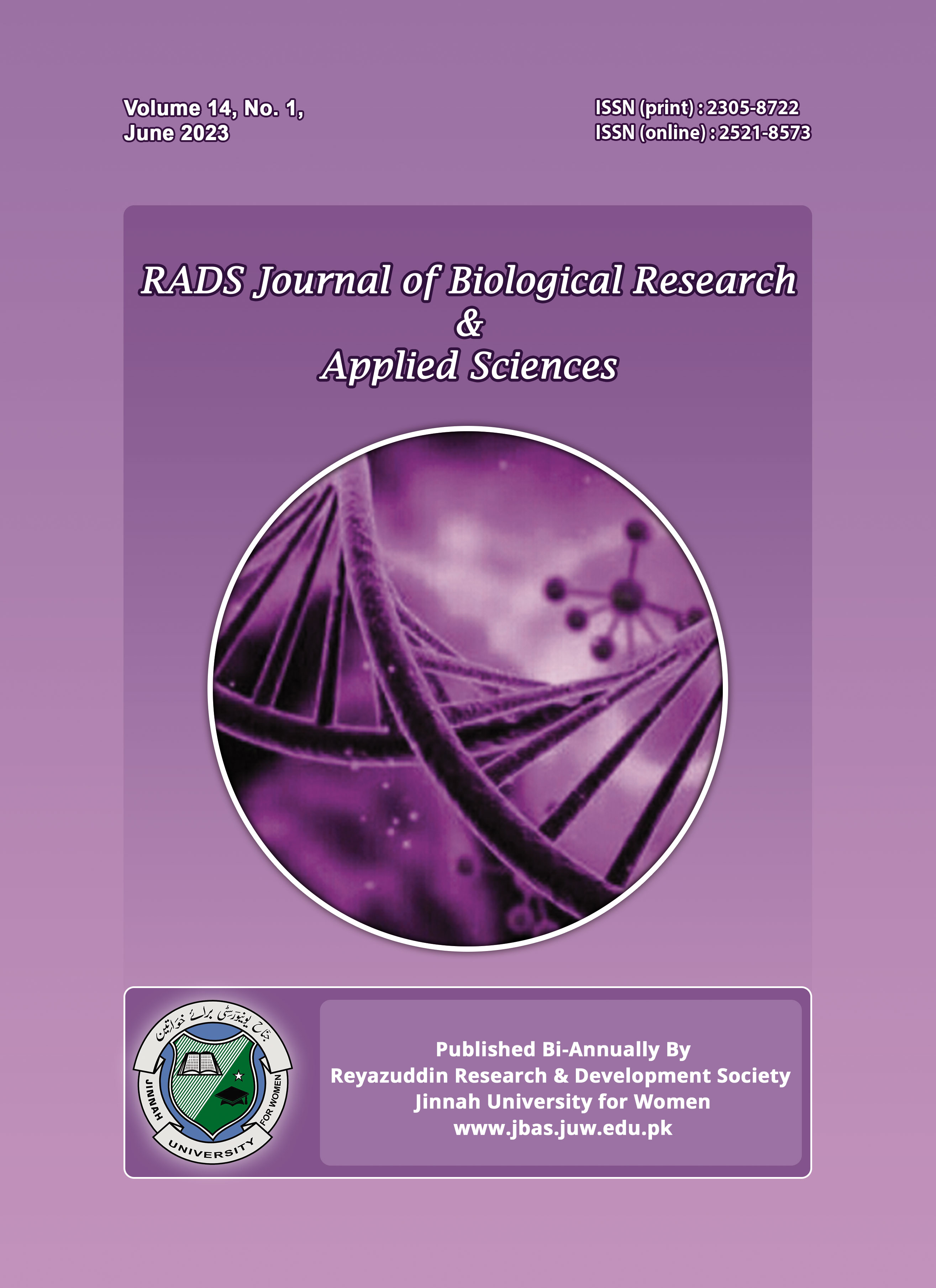 License
Copyright (c) 2023 RADS Journal of Biological Research & Applied Sciences
This work is licensed under a Creative Commons Attribution-NonCommercial 4.0 International License.

This is an Open Access article distributed under the terms of the Creative Commons Attribution License (http://creativecommons.org/licenses/by/4.0), which permits unrestricted use, distribution, and reproduction in any medium, provided the original work is properly cited.