Probiotics, A source of Modifying Gut Microbiota to Reduce the Negative Effects of COVID-19; The Study about the Management of Allergic Rhinitis
Keywords:
COVID-19, coronal virus, Probiotics, rhinitis, ISMAR
Abstract
Background: The current study was designed to investigate the prescribing practice of probiotics to enhance the immunity of patients during COVID-19. Interestingly other than anosmia, nasal obstruction and rhinorrhea are the reported symptoms similar to that of seasonal allergic rhinitis (AR) that led to misdiagnosis and unnecessary anxiety related to invasive diagnostic tests of corona virus.
Objectives: The consequent panic can be reduced by strengthening the immunity and addressing the disease having similar signs and symptoms as rhinitis by incorporating the "Probiotics". Nutritional adequacy improves general health and immunity to prevent and assuage infections. Moreover, the adoption will work to improve the fear.
Methodology: The study was conducted through the questionnaire based on International Survey on the Management of Allergic Rhinitis and the targeted population doctors, physicians, nurses and pharmacists were asked about their knowledge of rhinitis and its management via probiotics. In study the patients were also included to respond regarding the management strategies of allergic rhinitis.
Results: The analysis revealed a significant correlation between the experience of healthcare providers and the number of rhinitis patients with moderate to severe symptoms seen per week. However low adoptability was observed among patients for probiotics.
Conclusion: Probiotics, if accepted by the community, can significantly reduce the frequency of allergic rhinitis by strengthening the immune system. There is a strong imperative to raise awareness among the population about the benefits of adopting this remedy for rhinitis.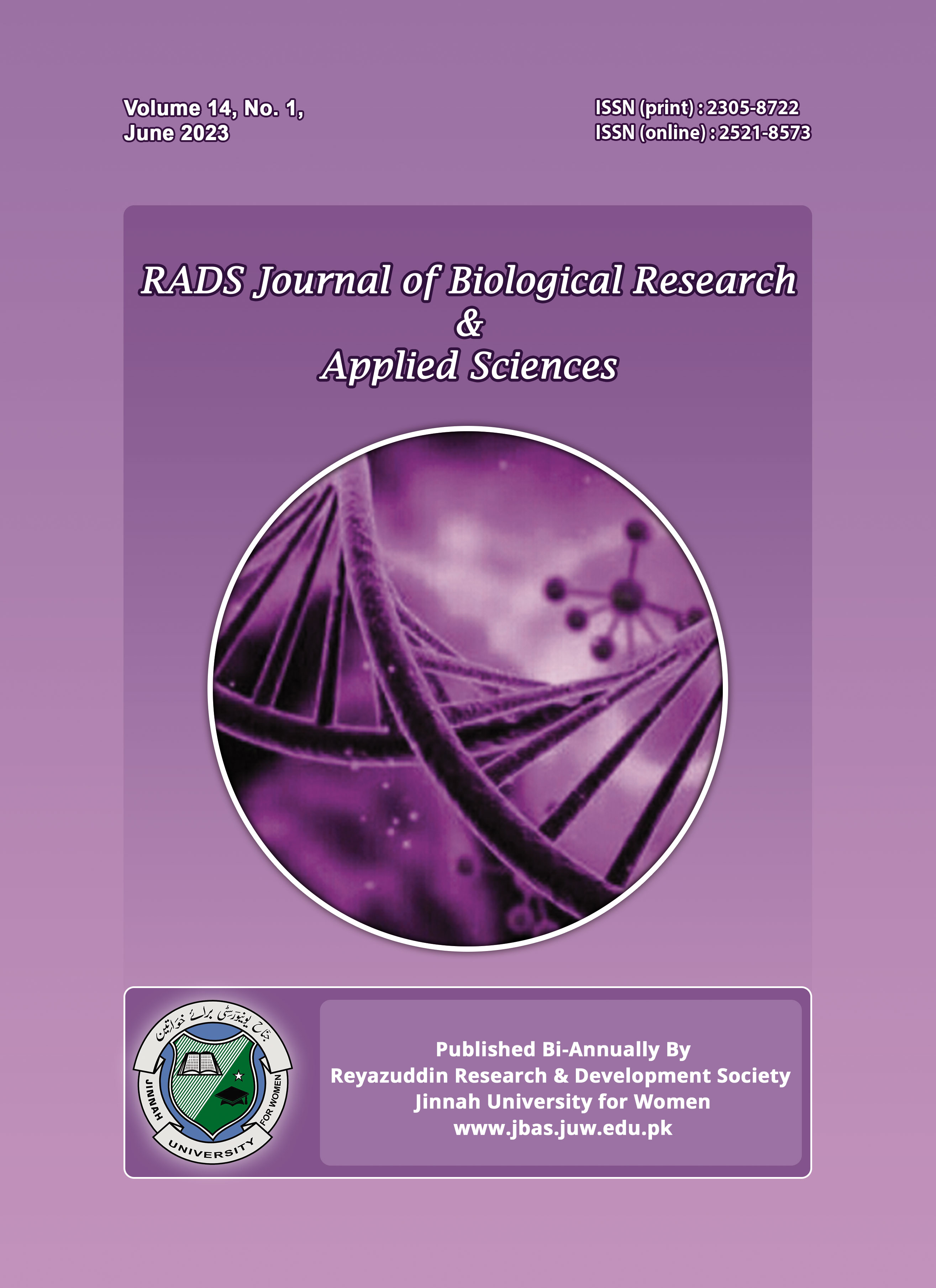 License
Copyright (c) 2023 RADS Journal of Biological Research & Applied Sciences
This work is licensed under a Creative Commons Attribution-NonCommercial 4.0 International License.

This is an Open Access article distributed under the terms of the Creative Commons Attribution License (http://creativecommons.org/licenses/by/4.0), which permits unrestricted use, distribution, and reproduction in any medium, provided the original work is properly cited.