Allelopathic Potential of Acacia modesta Wall., on the Growth of three Brassica Species
Keywords:
acacia modesta, allelopathic potential, aqueous extract, brassica crop, germination
Abstract
Background: Allelopathy is the process of a plant's chemical release into the environment having direct or indirect, beneficial or negative effects on another plant. In the present work, we investigated the allelopathic interaction of Acacia modesta in the different extracts to show significant effects regarding the growth and germination of test species.
Objective: The main objective of this research is to study how the allelopathic activity of Acacia modesta affects the growth of three Brassica species in various extracts (Aqueous extracts, litter & mulching).
Methodology: Fresh leaves of Acacia modesta were collected from the Botanical Garden, Islamia College Peshawar, dried in the shade, and ground, whereas the glass ware was rinsed and sterilized for at least 4 hours at 170°C. Seeds of the Brassica crop were used and checked for viability in H2O. The Petri dishes were incubated at 25°C for 72 hours, then the effects of various extracts were examined, and lastly, readings from the Petri dishes were obtained.
Results: According to our findings, the leaf extracts of Acacia modesta had a substantial effect on the germination and growth of Brassica species. Brassica campestris (10g/48h dry & 5g/24h fresh), Brassica napus (10g/24h), and Brassica juncea (10g/48h dry & 5g/48h fresh) leaf extracts have a greater effect than the control.
Conclusion: Our outcomes concluded that in comparison of the test species in all the experiments, Brassica campestris and Brassica juncea were highly affected by the allelopathy of A. modesta which necessitates further evaluation.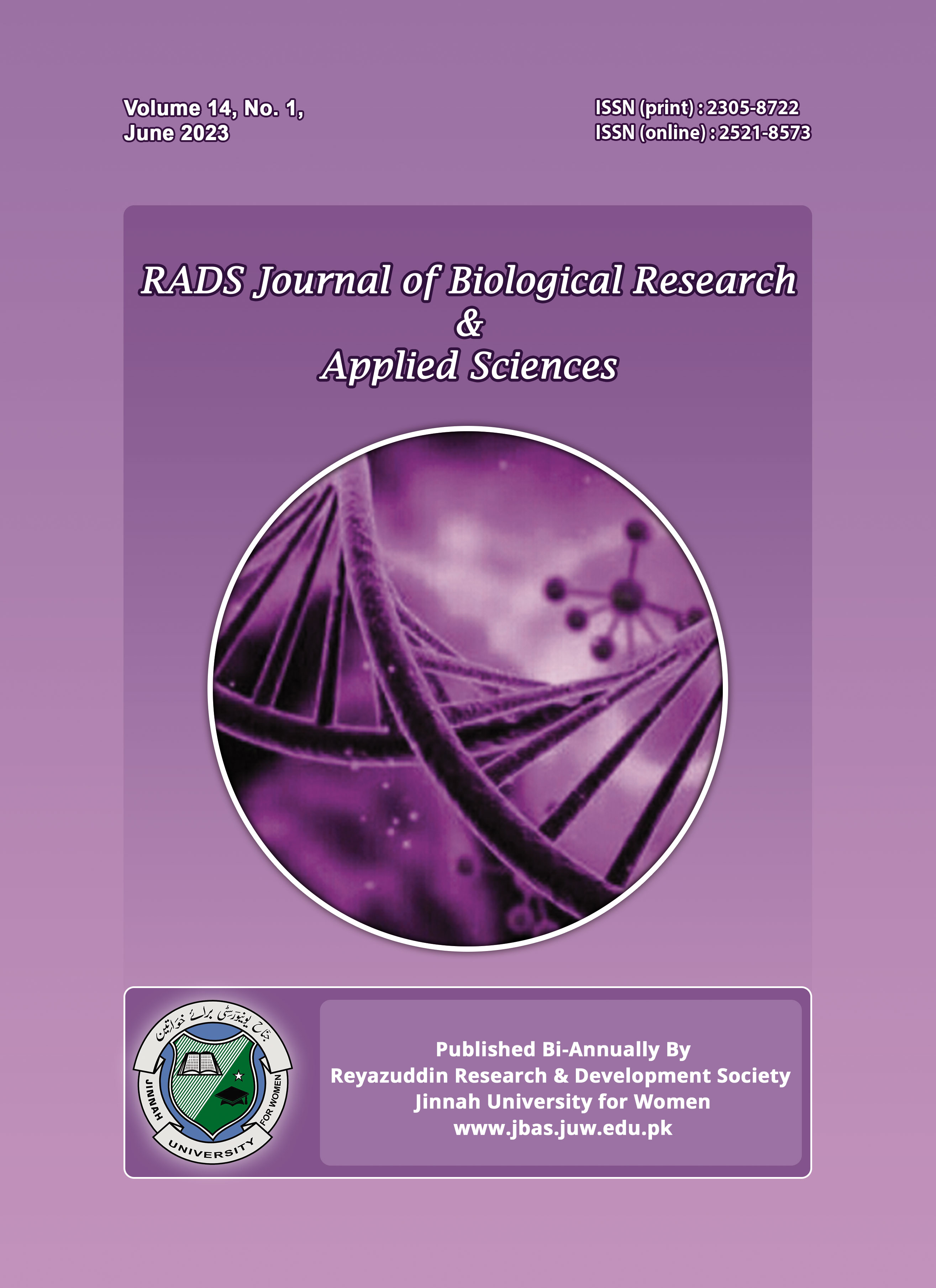 License
Copyright (c) 2023 RADS Journal of Biological Research & Applied Sciences
This work is licensed under a Creative Commons Attribution-NonCommercial 4.0 International License.

This is an Open Access article distributed under the terms of the Creative Commons Attribution License (http://creativecommons.org/licenses/by/4.0), which permits unrestricted use, distribution, and reproduction in any medium, provided the original work is properly cited.