A Record of Intestinal protozoan infection from different hospitals of Karachi Pakistan
Keywords:
Protozoan, Infection, Hospitals, Entamoeba histolytica, Giardia lamblia
Abstract
The prevalence of human Intestinal protozoan parasites with special reference to Entamoeba histolytica and Giardia lamblia was studied in different area of Karachi City. A total 234 cases were recorded from 7 different hospitals of Karachi during January to December 2011. The total patients of Entamoeba histolytica were 136 including 69 male with 50.73% and 67 female with 49.26%, while the total no of patients suffering from Giardia lamblia were 98 from which 51 were male with 52.04% and 47 were female with 47.95%.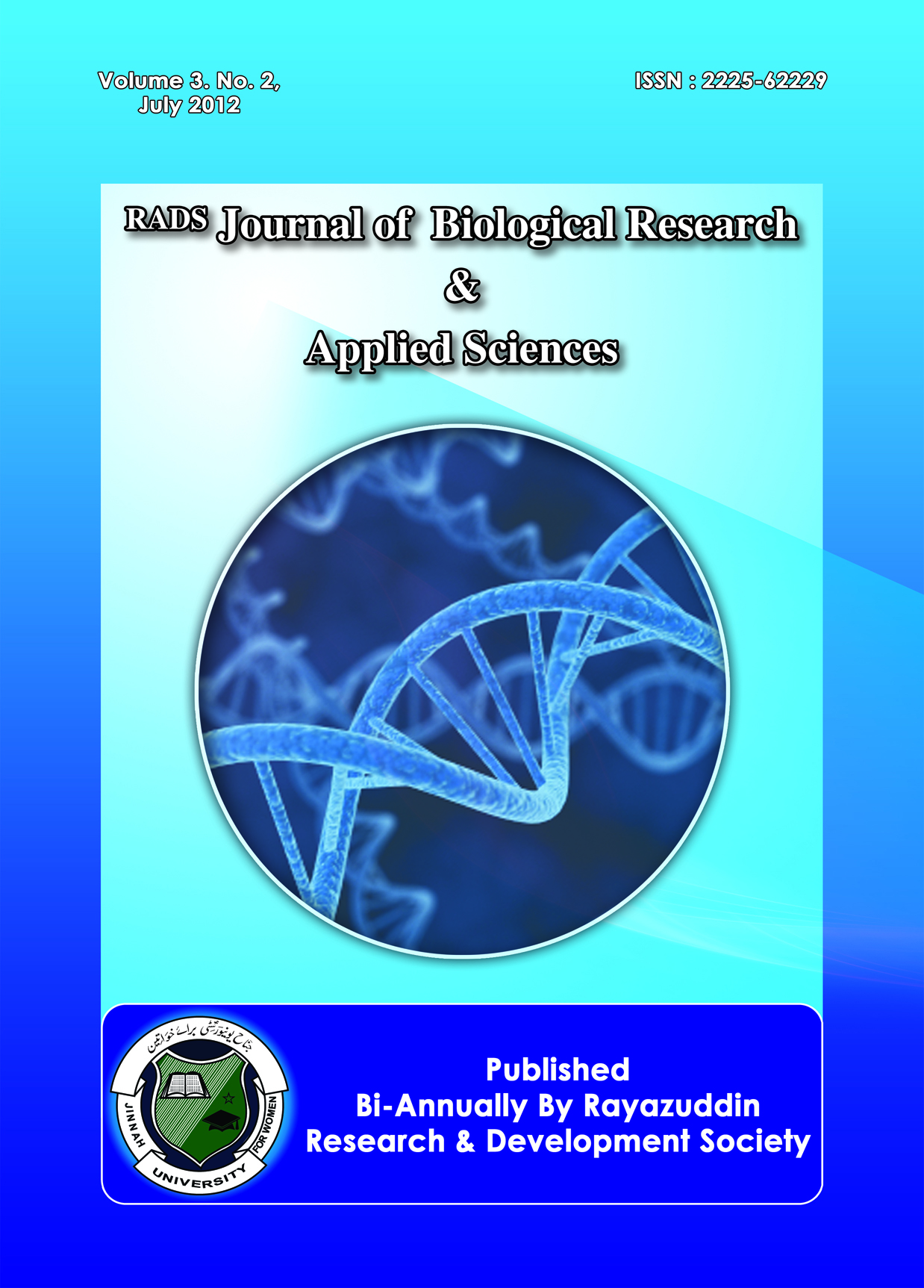 Downloads