Antimicrobial Activity of Aloe Vera against Pathogenic Bacteria
Keywords:
Antimicrobial agent, Pathogen, Aloe Vera, Medicinal plant
Abstract
Present study was conducted to determine the antimicrobial activity of Aloe Vera with ethanol against gram positive (Staphylococcus aureus) and gram negative (Escherichia coli, Klebsiella pneumoniae and Pseudomonas aeruginosa). The Agar well diffusion method was used to test the antimicrobial activity. The result shows that maximum inhibition observed against Staphylococcus aureus and Klebsiella pneumoniae (1mm---4mm), minimum inhibition was observed against Pseudomonas aeruginosa while negligible activity observed against Escherichia coli. This is important to used Aloe Vera for cosmetic and food purpose.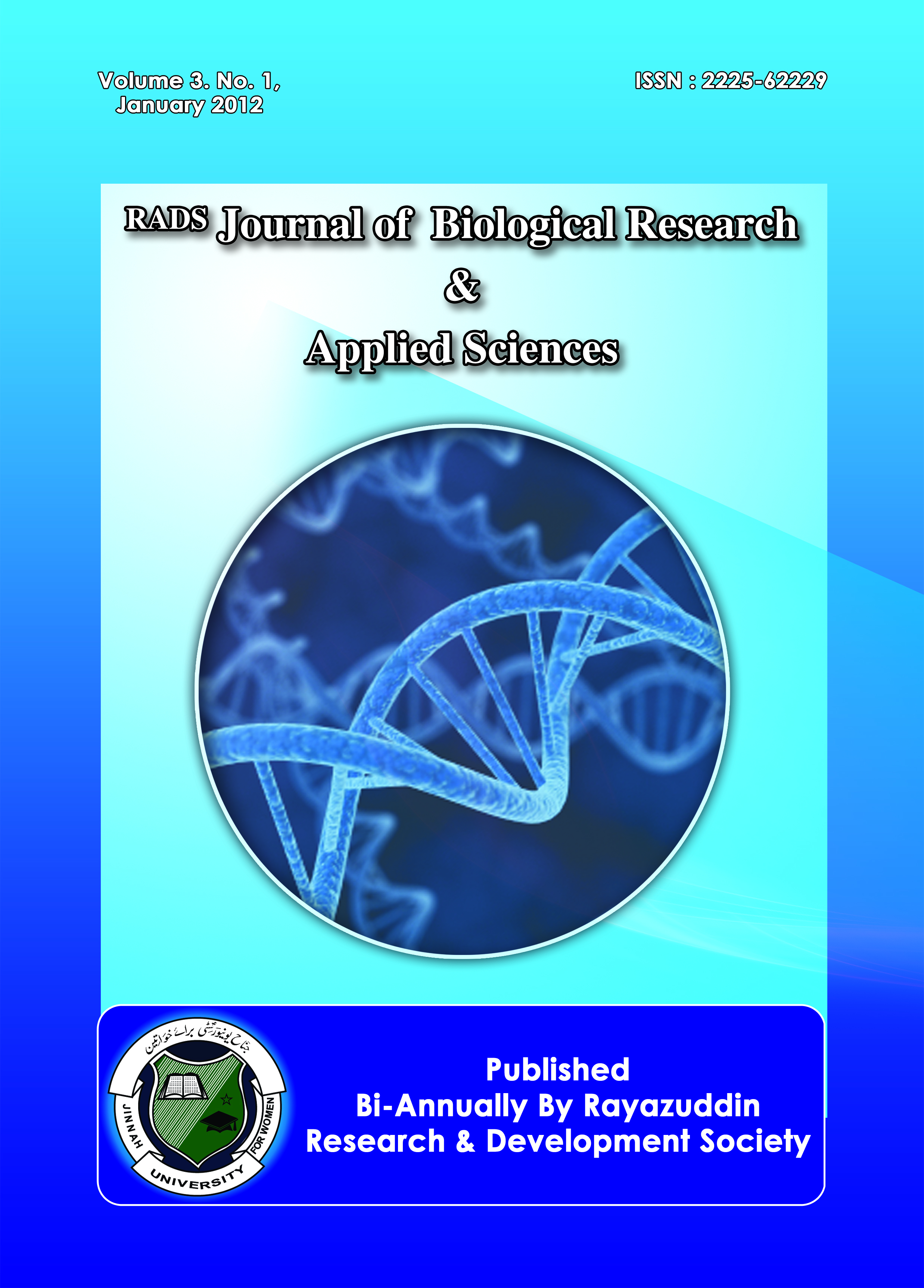 Downloads