In vitro Phytochemical Analysis and Antioxidant Assay of Fruit Extracts of Sapindus mukorossi Gaertn. and Acacia concinna DC
Keywords:
Dried Fruits Powder, Medicinal Plants, Phytochemistry, Plant Extracts, Polar, Non-Polar Solvents, Secondary Metabolites.
Abstract
Background: Sapindus mukorossi, commonly known as areetha, and Acacia concinna, commonly known as Shikakai reported to have potential naturally occurring medicinal properties. The prime medicinal actions included cleaning, therapeutic mode of action, antifungal properties and cited as important ingredients in ayurvedic medicines. The antioxidant potential of these plants could be the best alternative for the commercially synthesized antioxidants added in medicinal and cosmetic products.
Objectives: To examine the variety of phytochemicals and antioxidant potential of fruit extracts of both plants' species.
Methodology: The dry fruits were powdered and extracts of different polar and non-polar solvents were used to examine the presence of secondary metabolites in plants bearing fruits by using phytochemical tests and DPPH assays for antioxidant potential.
Results: The experimental outcomes revealed a positive response in case of Cardiac glycosides, Flavonoids, Coumarins and Terpenoids and showed negative results for Phlobatannins and Anthraquinones, respectively. Positive results were obtained in case of total antioxidant assay as compared to that of DPPH assay, in comparison to the standard antioxidant agents available commercially that were utilized in the study.
Conclusion: This study concluded Acacia and Sapindus fruits to be organic replacement for commercially synthesized antioxidants and a potential source of secondary metabolites.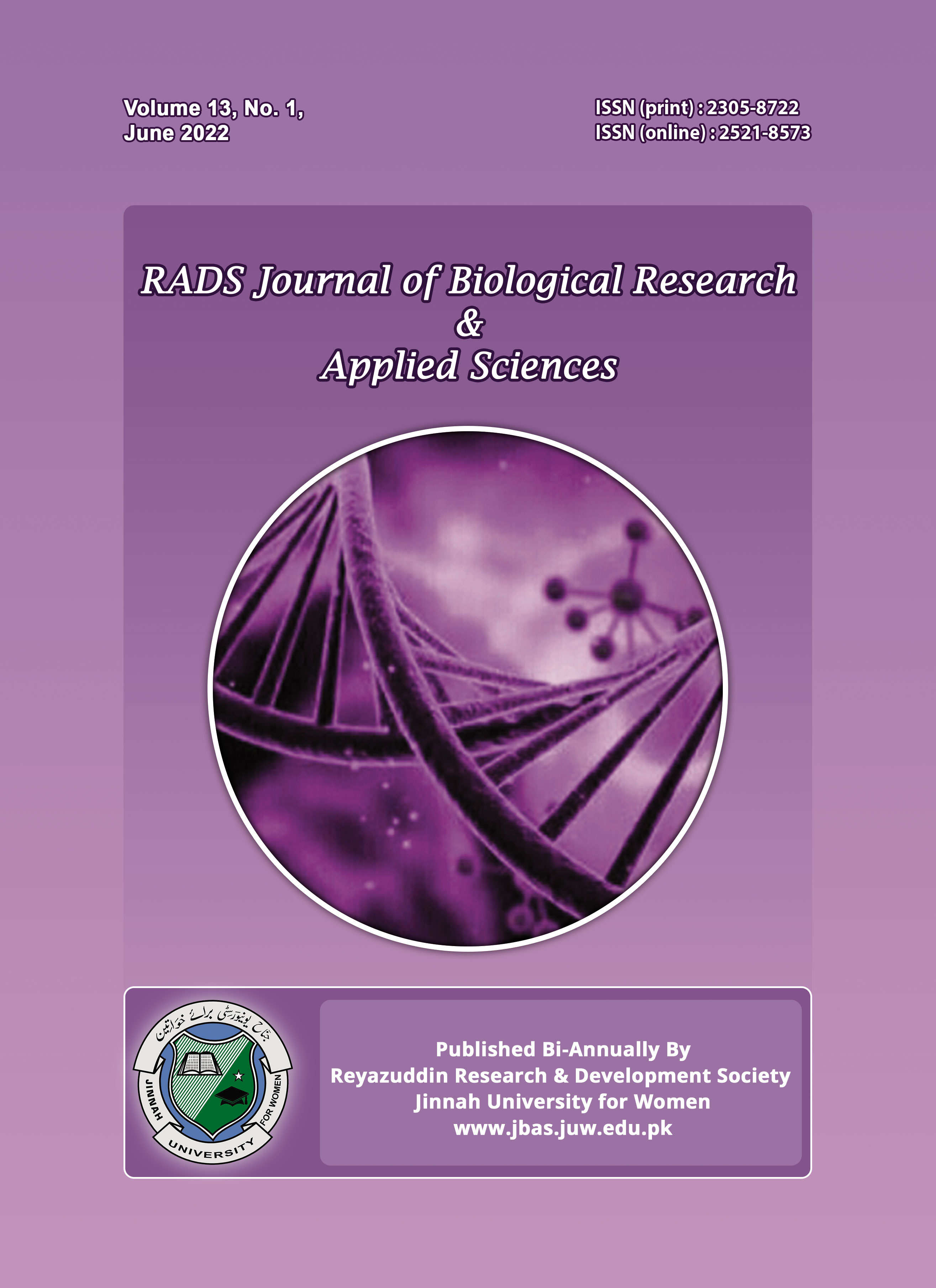 Downloads