Awareness of Ebola Virus Disease among the Medical and Non-medical Personnel in Lahore
Waqas Iftikhar

Department of Pharmacology and Toxicology, University of Veterinary and Animal Sciences, Lahore, Pakistan.

Farah Javed

Department of Food Sciences and Human Nutrition, University of Veterinary and Animal Sciences, Lahore, Pakistan.

Maria Nazir

Ruhr Universitat, Bochum NRW, Germany.

Mussarat Rafiq

Institute of Zoology, University of Punjab, Lahore, Pakistan.

Nimra Afzal

Department of Zoology, Faculty of Science and Technology, University of Central Punjab, Lahore, Pakistan.

Muhammad Babar Khawar

Department of Zoology, University of Narowal, Narowal, Pakistan.
Keywords:
Awareness, Cross-sectional study, Ebola virus, Filoviridae, Medical personnel, Prevention.
Abstract
Background: Ebola hemorrhagic fever, also called Ebola Virus Disease (EVD), is caused by a member of Filoviridae family known as Ebola Virus (EBOV).  The incubation period of this virus is 2 to 21 days and initial symptoms may include fever, chills, headaches, muscle aches, and loss of appetite.
Objectives: The study was aimed to assess the effectiveness of awareness sessions about EVD among university population.
Methodology: A cross sectional study was carried out post awareness sessions at different universities of Lahore and data was compared with data of medical personnel.
Results: Our study indicated that 75% of university population have gained the knowledge about Ebola virus disease after the awareness session.
Conclusion: The present study concludes that awareness sessions about EVD are highly effective in spreading basic knowledge about the disease, therefore, it is recommended to use multidimensional approaches such as seminars, awareness campaigns, presentations and social media etc. to increase awareness of diseases so that the possible outbreak of this disease in Pakistan could be prevented.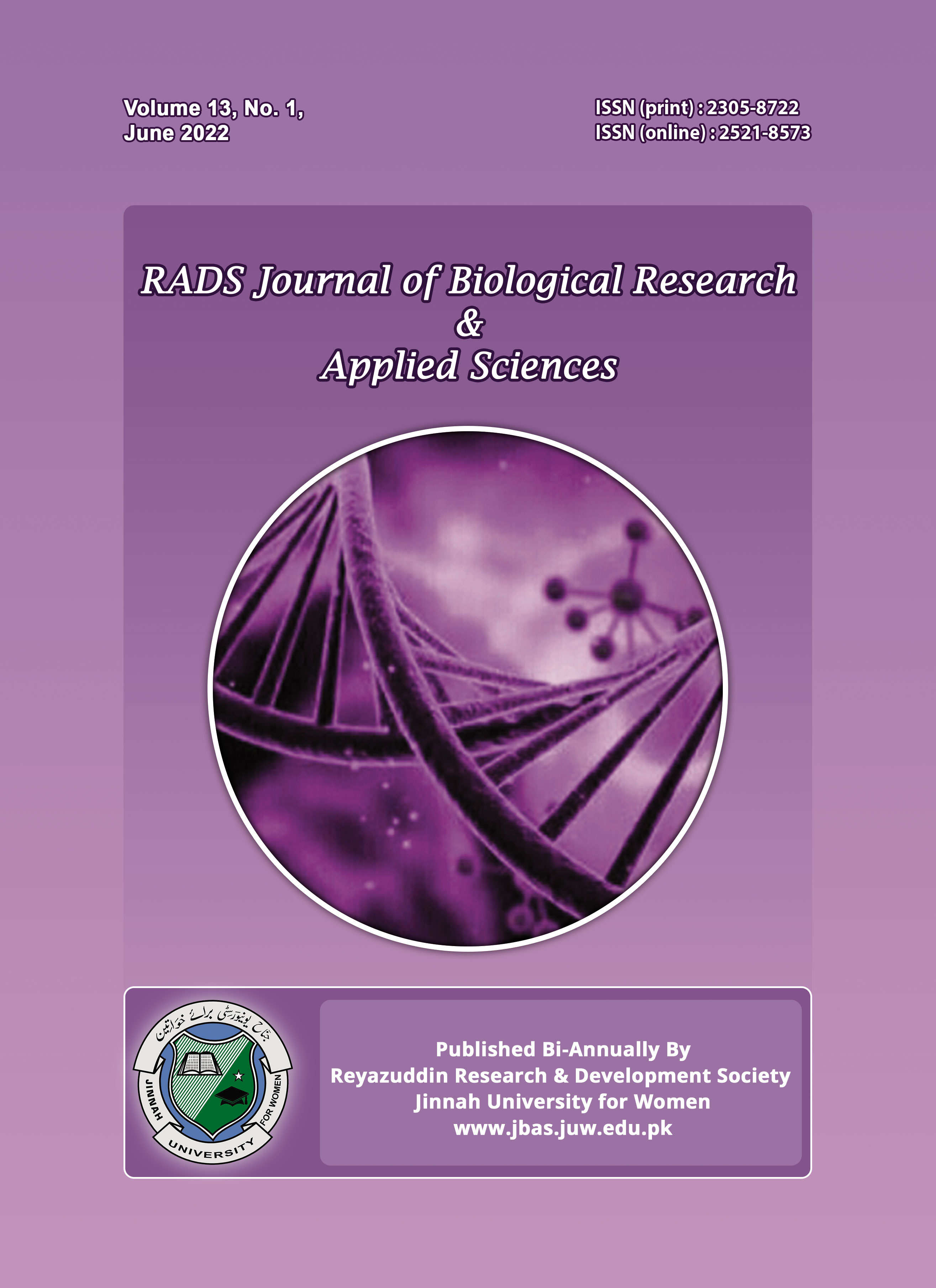 Copyright (c) 2022 RADS Journal of Biological Research & Applied Sciences
This work is licensed under a Creative Commons Attribution-NonCommercial 4.0 International License.

This is an Open Access article distributed under the terms of the Creative Commons Attribution License (http://creativecommons.org/licenses/by/4.0), which permits unrestricted use, distribution, and reproduction in any medium, provided the original work is properly cited.