Green Synthesis of Silver Nanoparticles from Flowers of Helianthus annus and Tagetes erecta and their Antibacterial Activity against MDR Pathogens
Keywords:
Antibiotic resistance, Helianthus annus, Multidrug Resistance, Nanoparticles, Tagetes erecta.
Abstract
Background: Multidrug Resistant (MDR) organisms are of major concern to healthcare sector as increasing antimicrobial resistance has made it obligatory to focus on alternative options. Investigating the medicinal benefits of nanoparticles synthesized from biological sources is relevant in this regard.
Objectives: Main purpose of the current study was to explore antibacterial potential of silver nanoparticles (AgNPs) synthesized from flower extracts of Helianthus annus and Tagetes erecta against MDR bacteria.
Methodology: MDR bacteria were isolated from sewage water of hospitals and characterized by Gram staining and biochemical analysis. From aqueous and methanolic extracts of H. annus and T. erecta flowers, silver nanoparticles were prepared and then characterized and confirmed by visual analysis, FTIR spectroscopy, and UV-Visible spectroscopy. Antibacterial activity of crude extracts and their nanoparticles was evaluated by well diffusion and disk diffusion methods, respectively.
Results: Bacterial isolates included MDR Escherichia coli, Pseudomonas aeruginosa, Klebsiella pneumoniae, Salmonella spp., Shigella spp. and Proteus spp. as well as Methicillin-Resistant Staphylococcus aureus. Instant color change in extract solutions upon addition of silver nitrate confirmed the formation of nanoparticles. FTIR and UV-Visible spectroscopy showed response of biomolecules present in flower extracts during formation of silver nanoparticles, indicating the presence of different phytochemicals. Antibacterial activity of crude extracts increased greatly after synthesis of nanoparticles and they produced zones of inhibition against all of the MDR bacteria included. Methanolic extracts and their nanoparticles possessed more antibacterial power compared to aqueous extracts.
Conclusion: Our findings suggest the presence of potent antibacterial components in flowers of H. annus and T. erecta which necessitates further evaluation.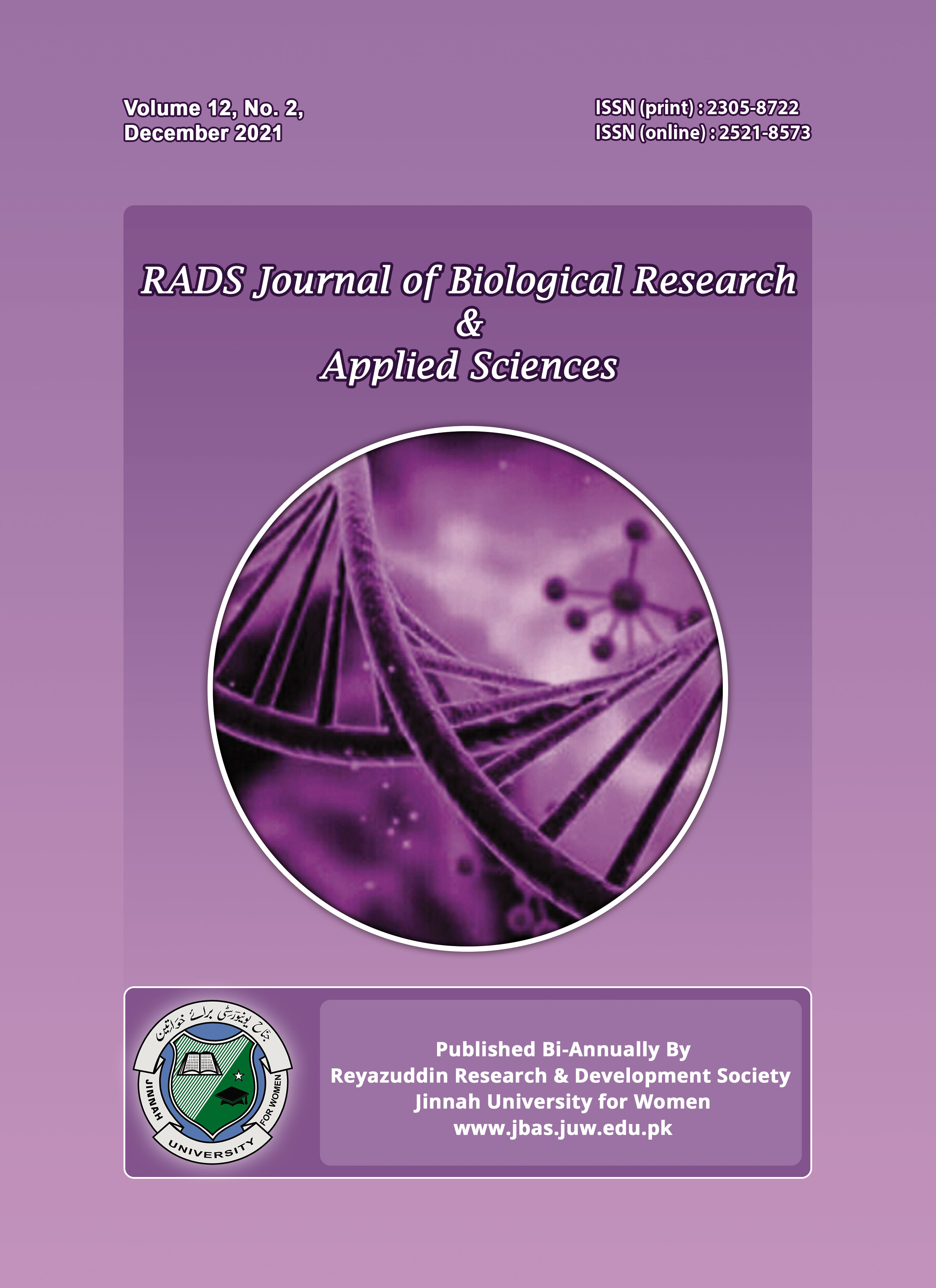 Downloads