Water Quality Parameters and Fish Diversity at Chashma Barrage, Mianwali, Punjab, Pakistan
Keywords:
Chashma Barrage, Fish Diversity, Parameters, Pakistan, Water Quality.
Abstract
Background: Quality of water is an important factor and of critical importance in determining fish diversity of a particular water body. Water quality includes physical, chemical, and biological properties of water.
Objectives: The present research was conducted to study the fresh water quality parameters and fresh water fish diversity in Chashma Barrage, Punjab, Pakistan.
Methodology: The data was collected every Sunday from February, 2020 to May, 2020 for 16 weeks. Recommended official methods of Analysis of the Association of Chemists (AOAC) were used to determine different water parameters such as water temperature, pH, Dissolved Oxygen (DO), nitrite, nitrate and chloride concentration, total dissolved solids, total suspended solids and total hardness of water. The results were compared with standard values of these parameters.
Results: Results showed that the water temperature, pH, DO, concentration of nitrite and nitrate, and other water quality parameters were in proper ratio, where the fish population flourishes to a maximum extent. During this 16-week study, a total of 14610 fishes were captured, out of which 12 species were identified as per following details: 5 species belonged to family Cyprinidae, 2 species represented the family Bagridae, while 1 species of each in the family i.e. Allidae, Channidae, Cichlide, Siluridae, Mastacembelidae, respectively.
Conclusion: Family Cyprinidae is the dominant one in Chashma Barrage having 5 species, and this was the maximum diversity first time recorded in Chashma Barrage. Also, the temperature of the water was optimum to support fish growth and specie richness in the Barrage.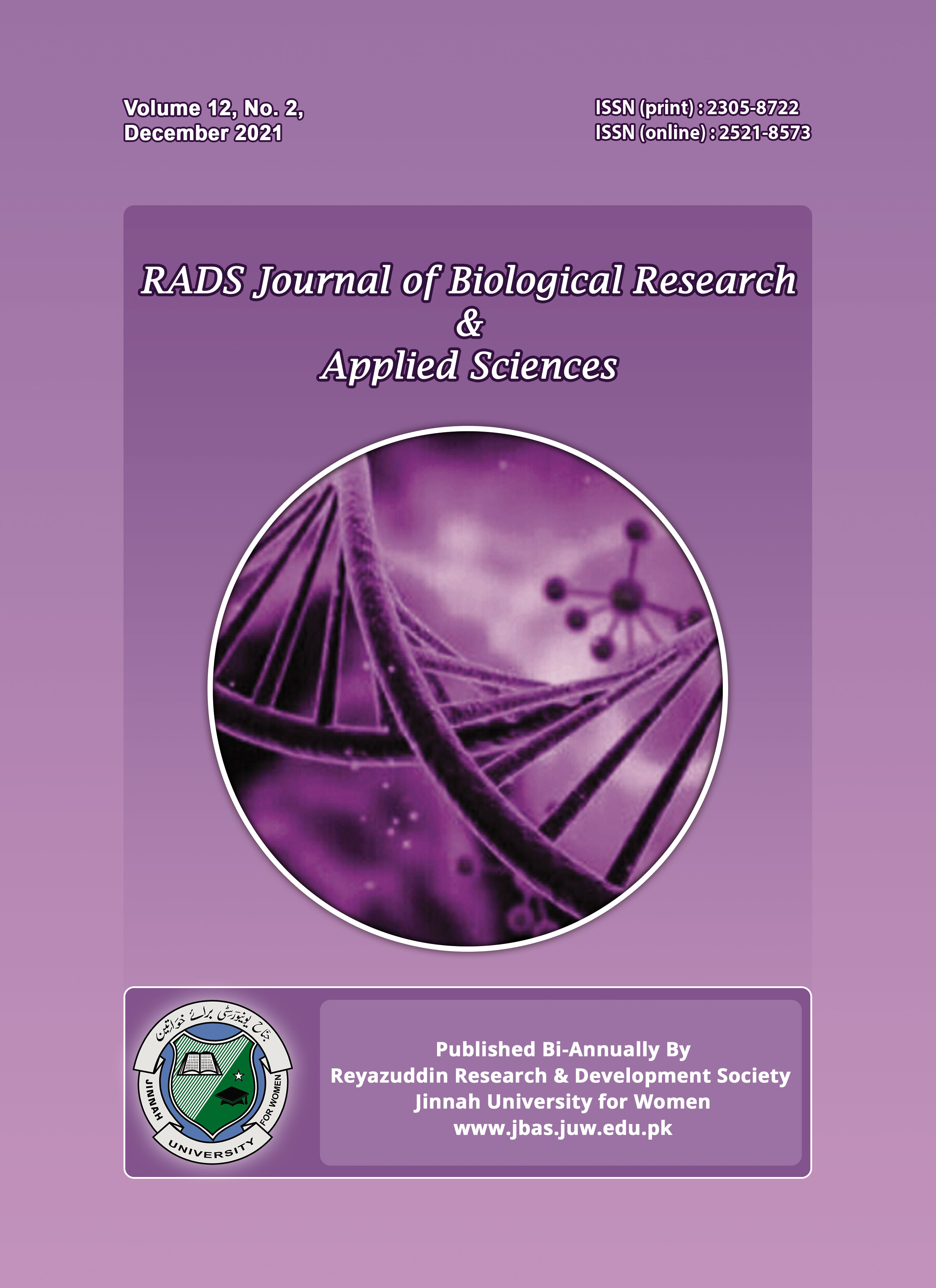 Downloads