Effect of Different Sowing Methods on The Growth and Yield of Wheat (Triticum aestivum L.)
Keywords:
Broadcasting method, Drilling, Growth, Sowing method, Wheat, Yield.
Abstract
Background: An appropriate choice of a planting method is very vital for the fixation of seeds on their position to grow and develop well without any obstacles. In Pakistan, drilling and broadcast sowing methods are largely applied, but the most usable method is broadcast on a large land area. However, drilling method is better than broadcast method for many reasons as crop cultivation is greatly impacted by the seed rate. Drilling method needs lower seed rate and still gives good plant population.
Objectives: The aim of this work was to conduct the assessment of different sowing methods to observe their effects on the growth and yield of wheat to highlight the best method that can be utilized for the improvement and development of agriculture in the future.
Methodology: This research work was carried out on the field of Agronomy Section, ARI, Tandojam Sindh, Pakistan (GPS coordinates 25° 25' 35.58" N and 68° 31' 29.568" E) for assessing the effect of different sowing methods on wheat yield and other traits during 2017-2018. The research was carried out using three replications in Split Plot Design with treatments in which Factor A consisted of sowing methods and Factor B comprised of varieties.
Results: The collected data on parameters indicated that maximum tillers (385m-2), spike length (14cm), spikelets spike-1 (21), grains spike-1 (58), seed index (77g), biological yield (11822kg.ha-1) and grain yield (7751kg.ha-1) were recorded in Triple Dwarf (TD-1) wheat variety of Sindh. However, the maximum plant height (87cm) was recorded in Sindhu. In case of drilling sowing methods, maximum tillers, plant height, spike length, spikelets spike-1, grains spike-1, seed index, biological yield and grain yield were found to be of 340m-2, 92cm, 13cm, 18, 48, 63g, 10132kg.ha-1 and 6691kg.ha-1, respectively. However, low values for all these parameters were recorded under the broadcast method.
Conclusion: It was concluded from present findings that TD-1 x drilling sowing method remained the most suitable interaction for getting more yield of wheat than other varieties and sowing methods.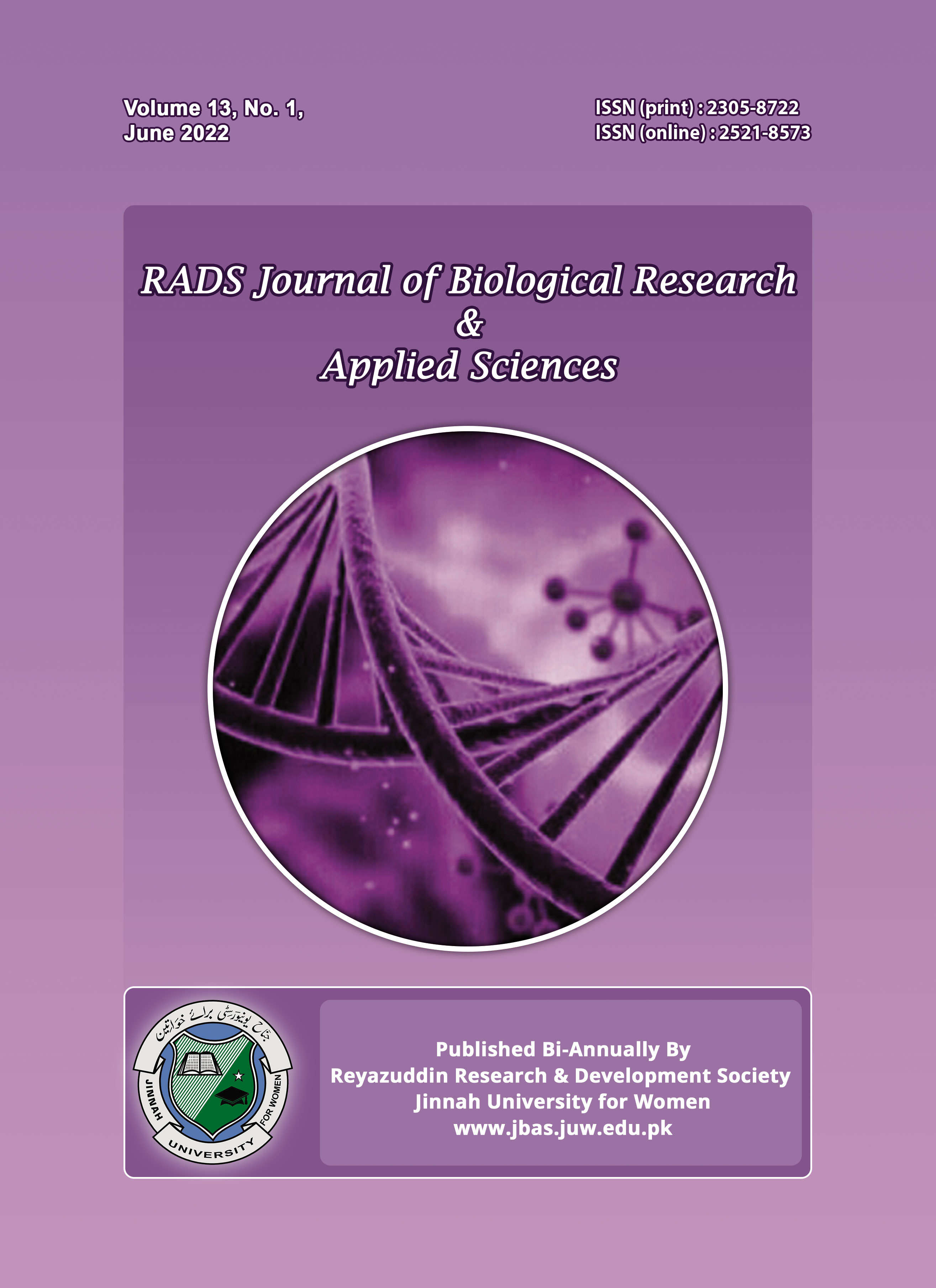 Downloads