Frequency and Antibiotic Resistance Profile of Escherichia coli in Neonatal Sepsis
Keywords:
Antibiotics, Escherichia coli, Frequency, Neonatal Sepsis, Susceptibility Pattern.
Abstract
Background: In developing countries, the most common cause of neonatal mortality is neonatal sepsis. Currently, the most significant and common hospital acquired pathogen is Escherichia coli, associated with many problems such as septicemia, pneumonia and meningitis in the neonates. Due to emerging antibiotic resistance in microorganisms, the current antibiotics which are extensively used are insufficient to resolve the issues.
Objectives: The aim of the study was to find out the frequency and antibiogram assay of Escherichia coli in neonatal sepsis.
Methodology: The research study was cross sectional study directed by the Department of Neonatology, Bahawal Victoria Hospital, Bahawalpur. The study duration for the current study was from September 2019 to January 2021. Blood samples were collected from all the suspected neonates for isolation and identification of E.coli, and standard microbiological protocols were used for the identification. Further a modified Kirby Bauer method of disk diffusion was used antibiotic sensitivity testing.
Results: During the defined study duration, total 150 blood cultures were found positive for neonatal sepsis. Prevalence of E.coli in these 150 positive blood cultures was 70% (n = 105). The most effective antibiotics observed in our study were gatifloxacin, imipenam and amikacin, while the least effective antibiotics were vancomycin, ampicillin, gentamycin and linezolid. Gatifloxacin shows 100% sensitivity against all isolates of E.coli, while all E.coli isolates show 100% resistance to vancomycin.
Conclusion: Our study concluded that E.coli is a major cause for neonatal sepsis in neonates admitted at Bahawal Victoria Hospital, Bahawalpur. The resistance pattern was alarmingly increased as observed in the currently available antibiotics. Therefore, surveillance of this emerging resistance is needed in these antibiotics. Furthermore, in order to limit the resistant strains of the pathogens, there is a need of effective infections control program.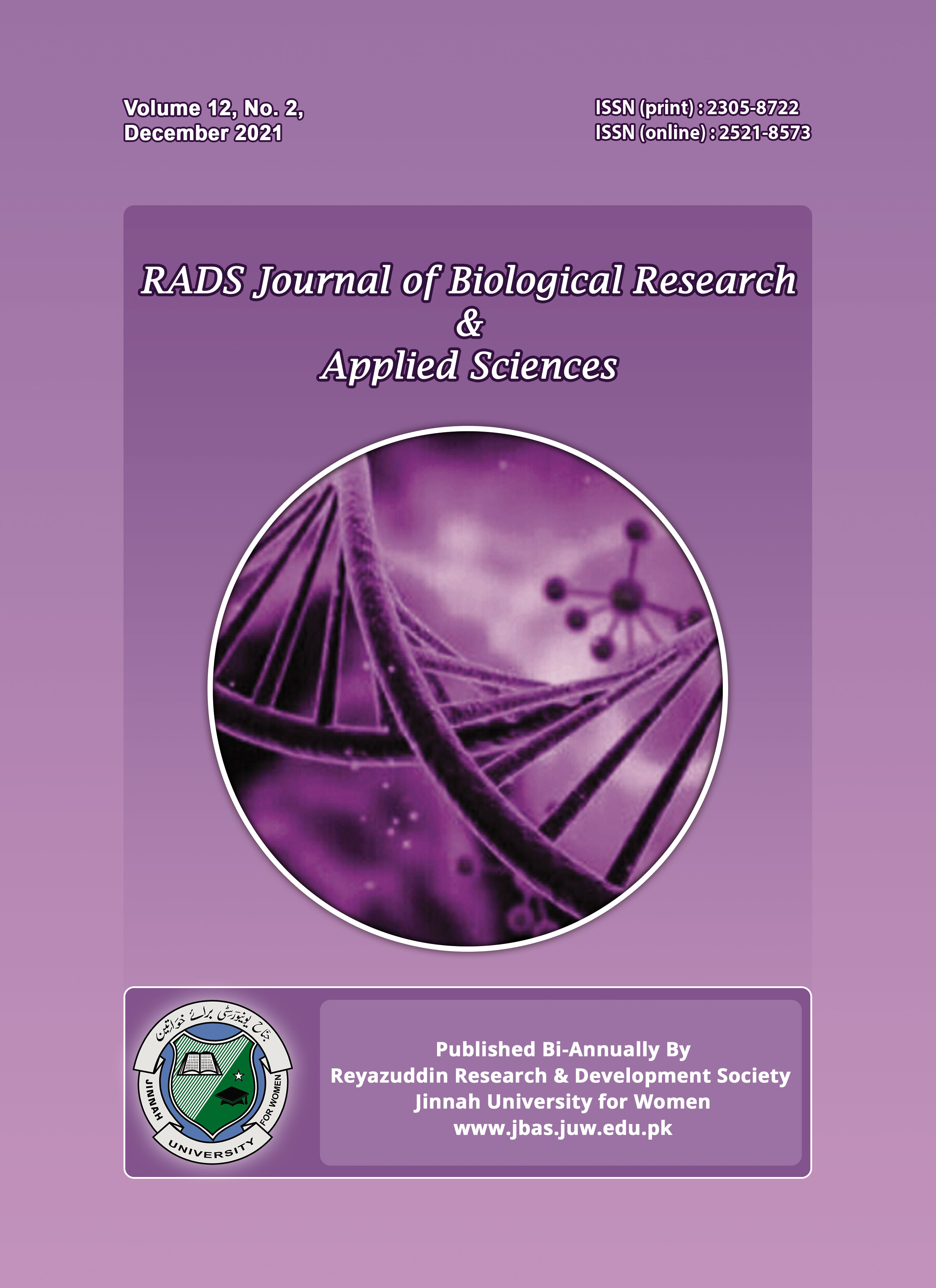 Downloads