Management of Gestational Diabetes mellitus with Risk Factors and Trans-Generational Prevention
Keywords:
Fetal complication, Gestational, Hyperlipidemia, Insulin Resistant, Overweight.
Abstract
Background: Gestational Diabetes mellitus (GDM) has become a pervasive health issue of today's era, leading to be a complicated disorder globally. It has also been proved to be highly accountable for causing an undesired impact on maternal health of patient as well as progeny. The high number of reported cases with consequent complications need appropriate medical care and timely attention.
Objectives: The present study was intended to display the real figure of a high rise in GDM in Pakistan, with all involved parameters, to rectify the real factors either socioeconomic or domestic, accountable for the jeopardizing of disease.
Methodology: The study was conducted in different maternity hospitals of Karachi, Pakistan. Association between GDM with age, family history, co-morbid complications, fetal complications and others were analyzed by Pearson chi-square test using SPSS.
Results: More than 50% of participants belong to the age bracket of 31-45 years and 31.2% having a positive family history of diabetes. No known risk factor regarding GDM was present in 40.6% of women. GDM was observed prevalent and associated with poor health management of mother, and found to increase with elderly mothers (i.e. age of mother at the time of conception) in Pakistan.
Conclusion: GDM should be considered as primary health care for the trans-generational prevention of diabetes and needs to be addressed as a public health issue in order to cure the mother and fetus during pregnancy and to prevent long term effects of this disease.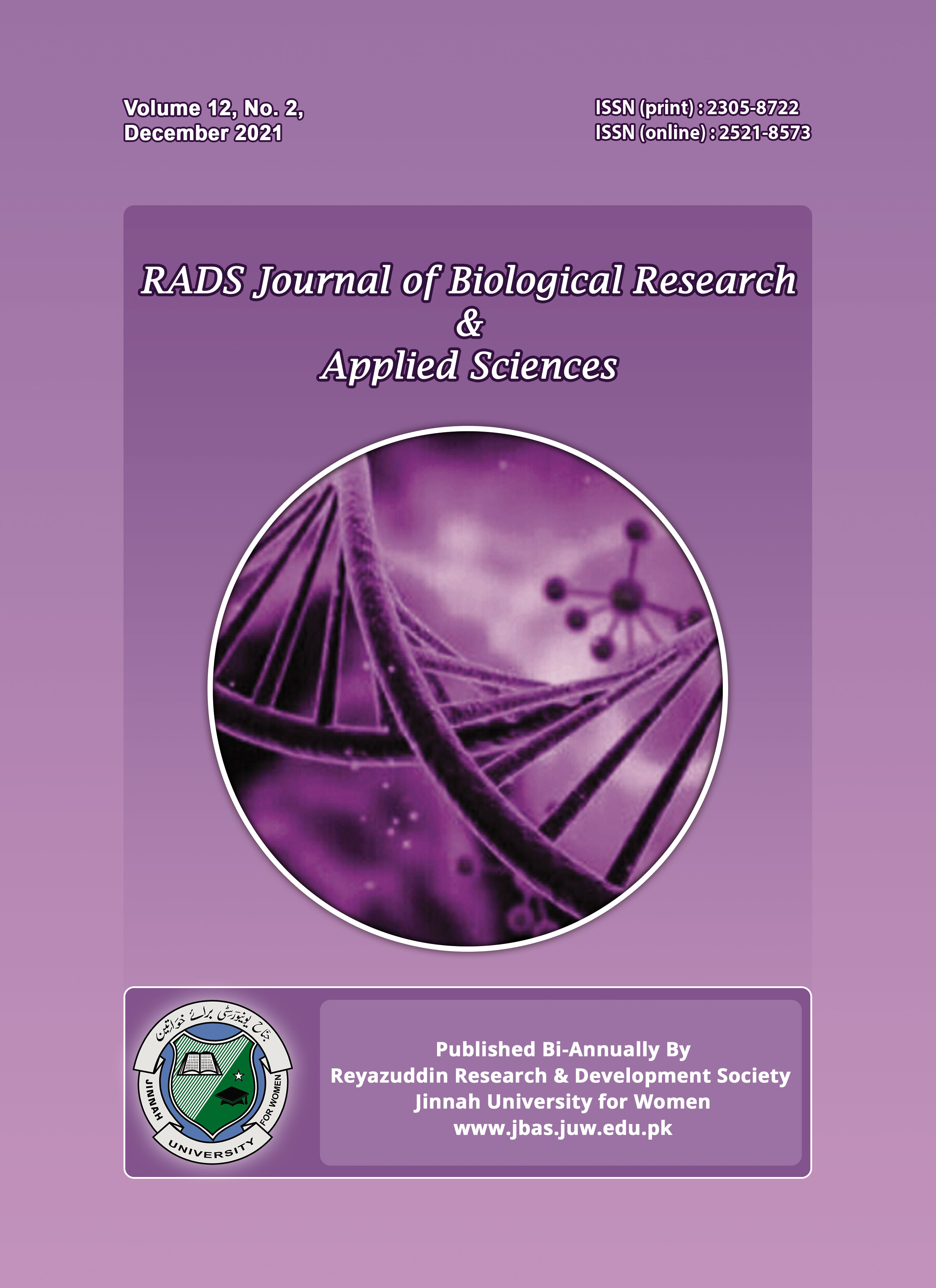 Downloads