The Assessment of Histopathological Impacts of Bisphenol-A on the Liver in Mice Model
Keywords:
Bisphenol A, Hepatotoxicity, LD50, Mus musculus, Necrosis.
Abstract
Background: Bisphenol-A (BPA) is one of the synthetic materials which is the chief part of polycarbonate plastics and it is the cheap alternate for metals available at time. It is considered as an ancient ecological contaminant which has harmful and severe effects on living beings all over the world. A worrisome effect of BPA is that there is incorporation in the living beings through the use of domestic appliances.
Objectives: The current study was carried out to investigate the lethal effects of BPA on the liver in a mice model.
Methodology: Following Complete Random Design-Model, forty (40) mice (Mus musculus) (24g ± 5g) were categorized into 4 groups (n=10) and administered with oral BPA as "Low Dose" (300 mg/kg/BW) and "High Dose" (600mg/kg/BW), respectively. The doses were planned by keeping in view the LD50 value of the drug. This experimental treatment was conducted for 28 days, consecutively. Numerical data were analyzed statistically through ANOVA by using software SPSS (Statistical Program for Social Science Version 20) followed by the Tukey's test to observe the differences among the groups.
Results: A substantial difference was observed between the treated and control groups. There was a significant elevation in the biochemical analysis of serum. Microscopic and micrometric examination indicated that BPA has reduced the body and liver weight in treated groups as compared to control group. Histopathological (H & E stained sections) studies revealed that there were deleterious impacts found in hepatic cells which were symptoms of hepatotoxicity. Necrosis due to BPA disintegrates the normal composition of the liver, causing depression of body and liver weight when compared with control group.
Conclusion: The findings indicated BPA as a toxicant that is capable of acting on hepatocytic cells, resulting in histopathological alterations. BPA also show negative effects on Liver Function Tests (LFTs).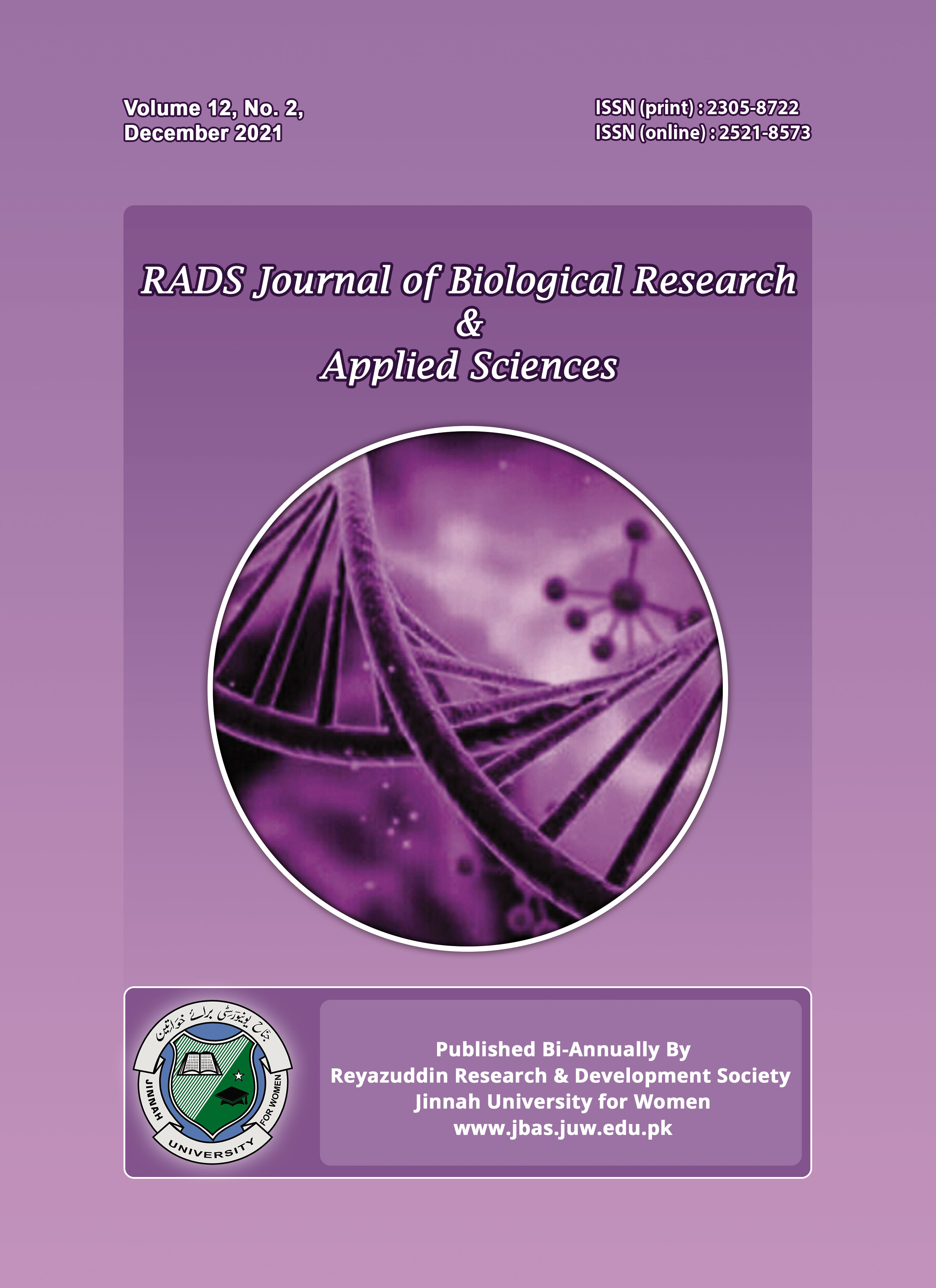 Downloads