Keratitis Causing Micro-Organisms Isolated from Ophthalmic Contact Lens Solutions
Keywords:
Contact lens, Contamination, Disinfection, Microorganisms
Abstract
This study aimed to determine the disinfecting potential of some contact lens solution used by the
students of Jinnah University for Women. We investigated the possible contaminating rate and
identified microbial contamination. 25 samples were collected in this study. Were used Multipurpose
disinfecting solutions with protein remover of different companies. We have isolated 43 strains among
which 20 were Gram positive and 23 were Gram negative. S.aureus, Pseudomonas Serratia was most
common organisms isolated i.e. 26%, 16% & 14% respectively. All isolated strains were resistant to
antibiotic used in this study except Bacillus which gives intermediate-resistant to streptomycin.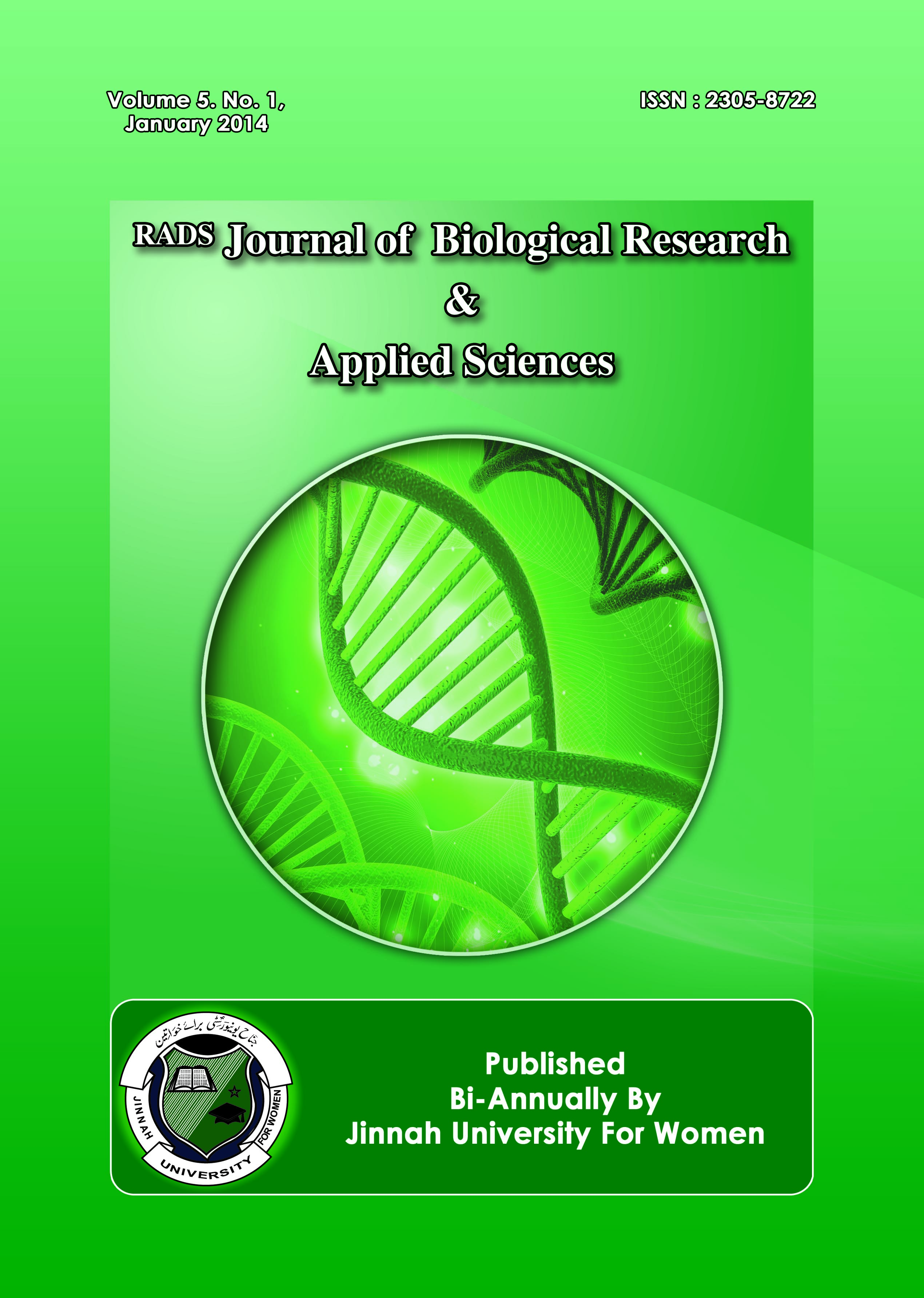 Downloads