Anti-Proliferative Effect of Arsenic, Cadmium and Lead on Human Placental Cells
Keywords:
Placental cells, Heavy metals, Proliferation, Cytotoxicity, Morphology
Abstract
Heavy metals are ubiquitously distributed in the environment and can effect human health. Some of these heavy metals can even cross placenta and cause harm to developing fetus. In the present study we investigated the anti-proliferative effects of arsenic, cadmium and lead on human placental cells (PCs). PCs were isolated from placental tissue and cell line was developed. Anti-proliferative effects of arsenic, cadmium and lead were tested by neutral red uptake assay. Both arsenic and cadmium proved to be very toxic for PCs. There was marked decrease in cells proliferation when cells were exposed to metal concentrations for a period of 24 hrs. Reduction in proliferation was recorded on exposure to leadbut the effect of lead was not as severe as arsenic and cadmium. Arsenic, cadmium and lead are very toxic for PCs. Proper measures should be taken for the disposal of heavy metals to protect the environment and humans from exposure.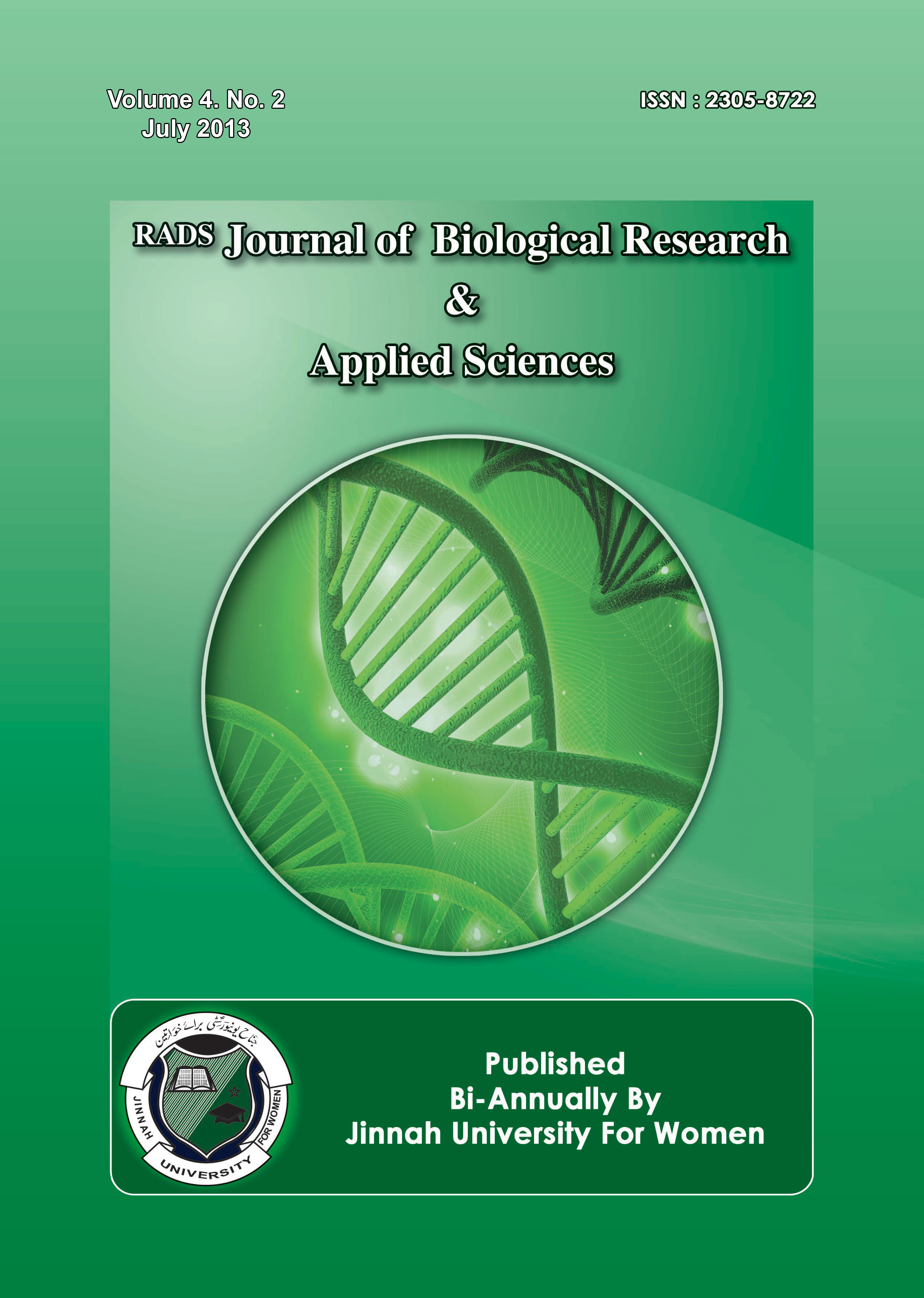 Downloads