Prevalence of Newcastle Disease Virus and Avian Influenza Virus (H7N3) in Poultry at Karachi
Keywords:
Poultry, NDV, H7N3, AGP, Livestock, RT-PCR
Abstract
Background: Poultry is largest and rapidly growing sector of livestock in Pakistan. It is mainly influenced by viral pathogens such as Newcastle disease virus (NDV) and Avian influenza virus (H7N3). These viruses cause severe disease in poultry and leads to heavy economic losses throughout the world. The outbreaks of these pathogens have been increased in last few decades. Therefore, the study about antigenic prevalence is needed to know about the emergence of these pathogenic viruses, and to get rid of severe ailments associated with reduced poultry production.
Objectives: To determine the prevalence of Newcastle disease virus (NDV), Avian influenza virus (H7N3) and co-infections in poultry flocks at Karachi.
Methodology: For detection of NDV and H7N3, a total of 200 tracheal swabs were collected and tested through Virus Isolation (V.I); the sample with positive virus isolation were tested through Agar gel precipitation (AGP) and then the RNA was isolated through TRI Reagent, which was further tested through Reverse transcription polymerase chain reaction (RT-PCR).
Results: The virus isolation showed that 58% of samples were positive for various viruses. Agar gel precipitation (AGP) revealed that the occurrence of NDV, H7N3 and ND+H7 were 50%, 8% and 38%, respectively. RT-PCR for F and HA gene of NDV and H7N3 confirmed the presence of NDV and H7N3 in the poultry.
Conclusion: It is concluded that NDV and H7N3 are circulating in the flocks causing co-infections, therefore it is important to know the field challenge of viruses and to prepare vaccine of circulating serotype of virus to mitigate the rate of infection.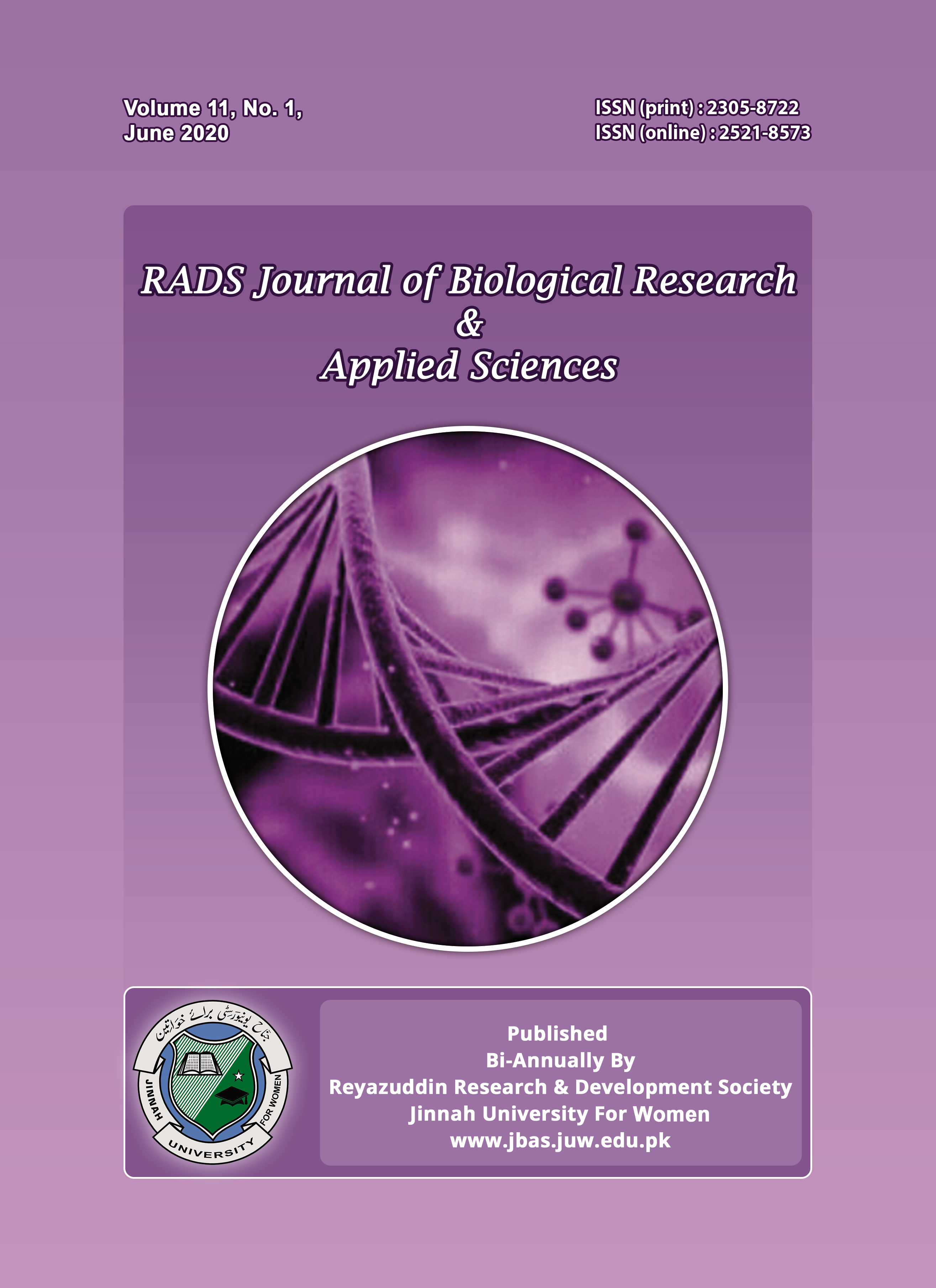 Downloads