Effect of Cadmium Levels on the Growth Curve of Candida albicans
Keywords:
Biosorption, Candida albicans, Cadmium, Detoxification, Heavy metals
Abstract
Environmental pollution by toxic heavy metals is one of the most pressing problems. Metals are released in the environment in industrial effluent. Cadmium is one of the heavy metal toxic to microorganisms; however, there are yeast strains resistant to this metal. One of yeast species Candida albicans is a diploid fungus (a form of yeast) that is a causal agent of opportunistic oral and genital infections in humans. In the present study, effect of Cadmium on the growth curve of Candida albicans was demonstrated. Candida albicans was grown both in the presence and absence of Cadmium in YEPD media. Growth curves of the Candida albicans were plotted to study the growth pattern of the yeast isolate. It was found that Candida albicans grow well at 50 µg/ml concentration of cadmium. The organism was found to be resistant to the used heavy metal. Growing metal resistant cells is very important as it can ensure better removal through the process of biosorption. Such approaches may help in the removal of toxic metals from the environmental thus reducing environmental pollution.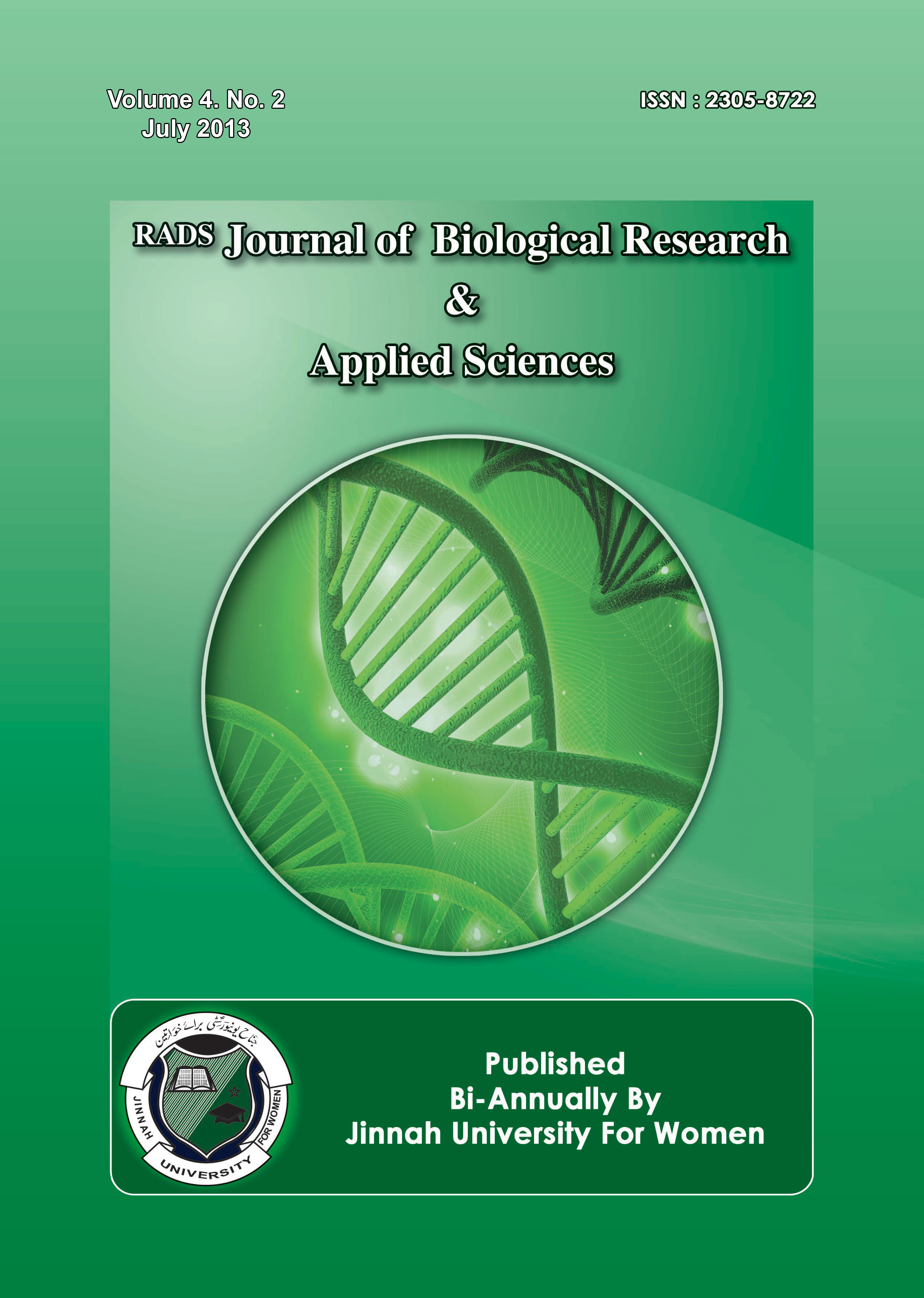 Downloads