Investigating Age Dependent Diversification of Bone Biomarkers in Females
Keywords:
Bone, biomarkers, Calcium, Rheumatoid Factor (RF), CRP, Blood profile
Abstract
Background: Bone is responsible to perform vital functions to provide support and maintain the structure of the body. Due to certain reasons, the bone encounters certain disorders which affect the bone functionality, especially aging in females.
Objectives: The study was designed to establish a relationship between biomarkers of bone metabolism with age & to analyze the occurrence of bone disorders with increasing age, specifically in females.
Methodology: Random samples of females were collected from the population of Karachi spliced as control with less than 30 years of age and as tests with late 30 years of age. The analysis was done exclusively with the detection of biochemical markers of bone turnover, including calcium, phosphorus, alkaline phosphatase, rheumatoid factor (RF) and C-reactive protein (CRP). The relationship between bone health, lipid profile, glycemic index and blood profile were also analyzed.
Results: Results depicted that alterations in normal serum concentrations of all biomarkers were frequent in elder females as compared to the younger ones.
Conclusion: In conclusion, the biomarkers of bone metabolism are closely related with age, evaluating that older females are more prone to the risk of developing bone diseases. The variables portrayed were useful in understanding their role with reference to age in the development of bone.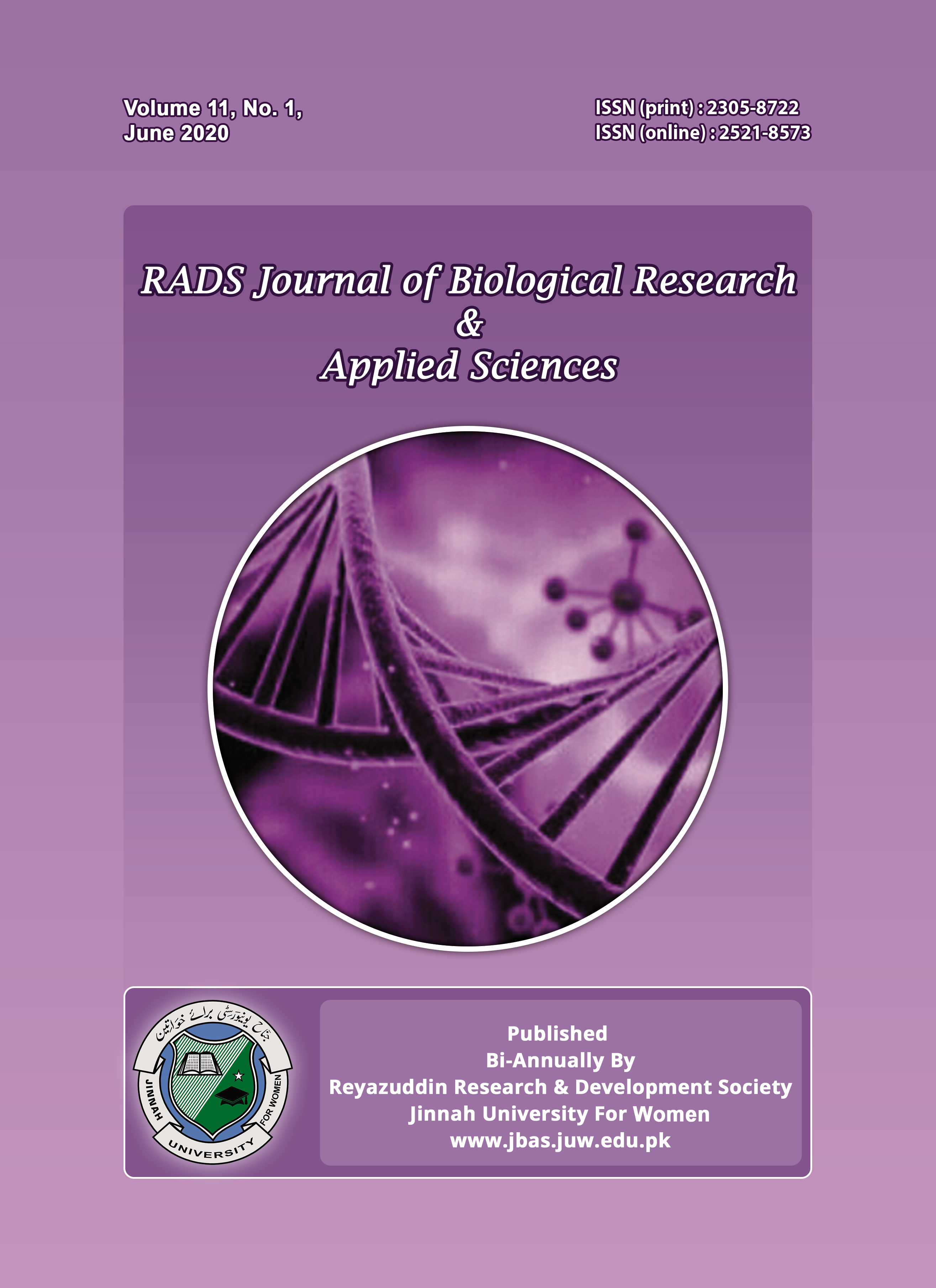 Downloads