Lead-Tolerant Bacteria Can Minimize Lead Toxicity in Plants
Keywords:
Bioremediation, Lead, PGPR, Zea mays, PMI
Abstract
In today's world, environment is exposed to lead due to various anthropogenic activities. It adversely affects plants as well as microorganisms by disturbing soil health and fertility. Bioremediation is a technique used to sequester heavy metals from the contaminated soil and it can be used to decontaminate the polluted soil. Lead-tolerant plant health promoting rhizobacteria (PHPR) can be used to enhance the efficacy of lead remediation. Lead uptake can be enhanced through bacteria by modifying root structure, secreting metal sequestering molecules in rhizosphere and alleviating lead induced phytotoxicity. For this purpose, lead-resistant auxin-producing bacteria were isolated from the rhizosphere of some plants. These auxin-producing lead-tolerant bacteria were used to treat Zea mays both in the presence and absence of lead-stress under laboratory conditions and its impact on plant growth and biochemical parameters of Zea mays were analysed.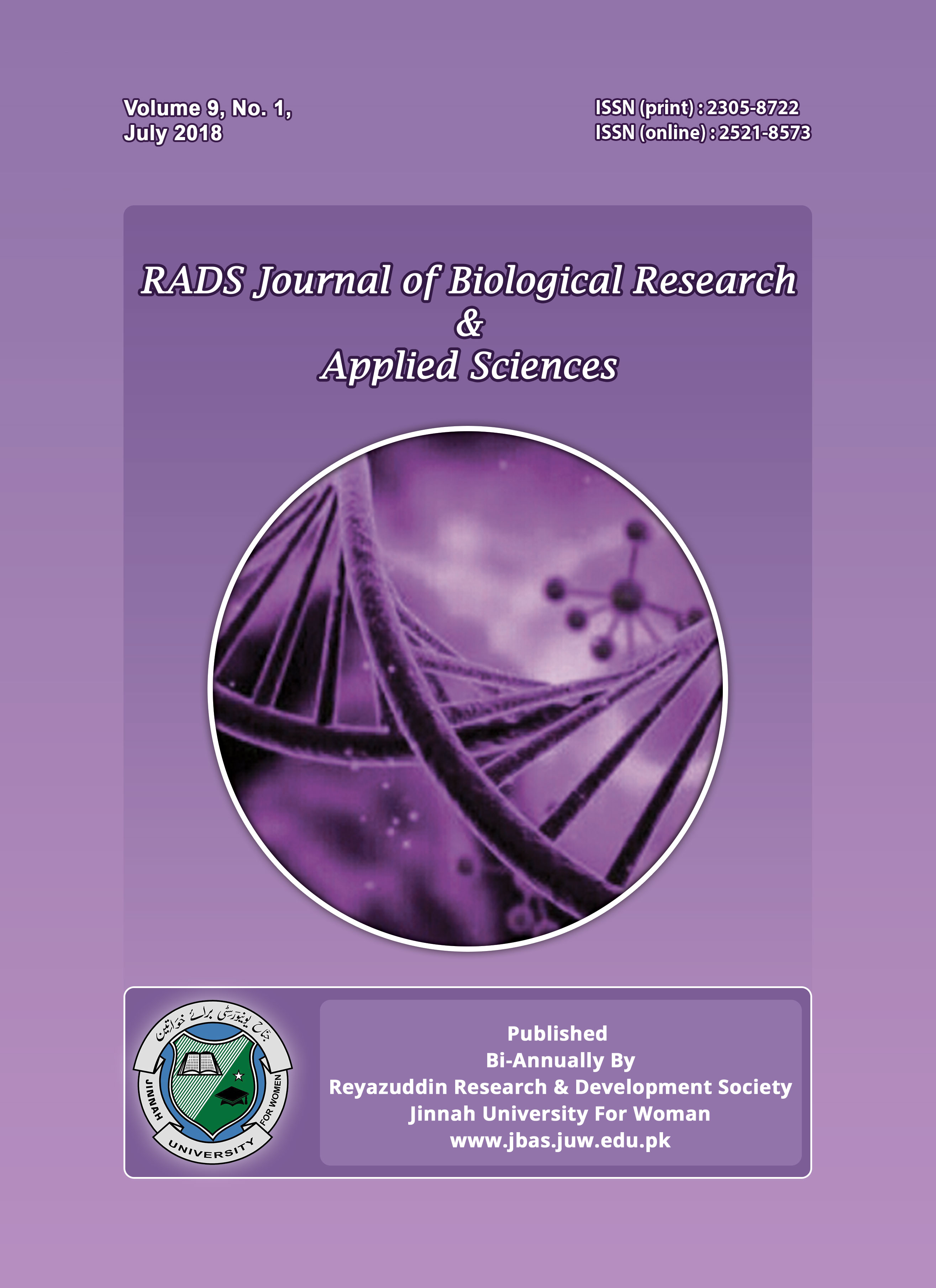 Downloads