Alteration in Hepatic Enzyme Activity of Tilapia mossambica upon Exposure to Fluoride
Keywords:
Fluoride, Carbohydrate-Protein Metabolic pathways, , Alkaline phosphatase (ALP),, Alanine transaminase (ALT), Aspartate transaminase (AST), Tilapia mossambica, Liver, Keenjhar Lake
Abstract
Fluoride, as the super reactive element fluorine, is found naturally throughout earth's crust. It has been identified as a strong, persistent powerful cumulative toxic agent, commonly distributed in the rivers, lakes, seas of earth. It is highly mobile and biologically active element in aquatic systems. Fish are considered as the excellent and valuable bioindicator of ecosystem pollution. The present study was designed to estimate acute fluoride toxicity on enzyme activity of liver of freshwater fish Tilapia mossambica. The major enzymes of Carbohydrate - Protein Metabolic pathways are Alkaline phosphatase (ALP), Alanine transaminase (ALT), Aspartate transaminase (AST) in association with carbohydrate, protein,  lipid  in the liver of Tilapia mossambica, from Kalri Lake (Keenjhar Lake), Sindh, Pakistan at low amount of fluoride (sub-lethal) was estimated by using UV- Visible Spectrophotometer. Results showed ALP, AST and ALT enzymes present in the liver tissue were significantly changed (p < 0.001). Finally, it is concluded that fluoride produces the adverse poisonous effect on liver functioning which may be associated with altered or elevated enzyme activity of protein-carbohydrate metabolism.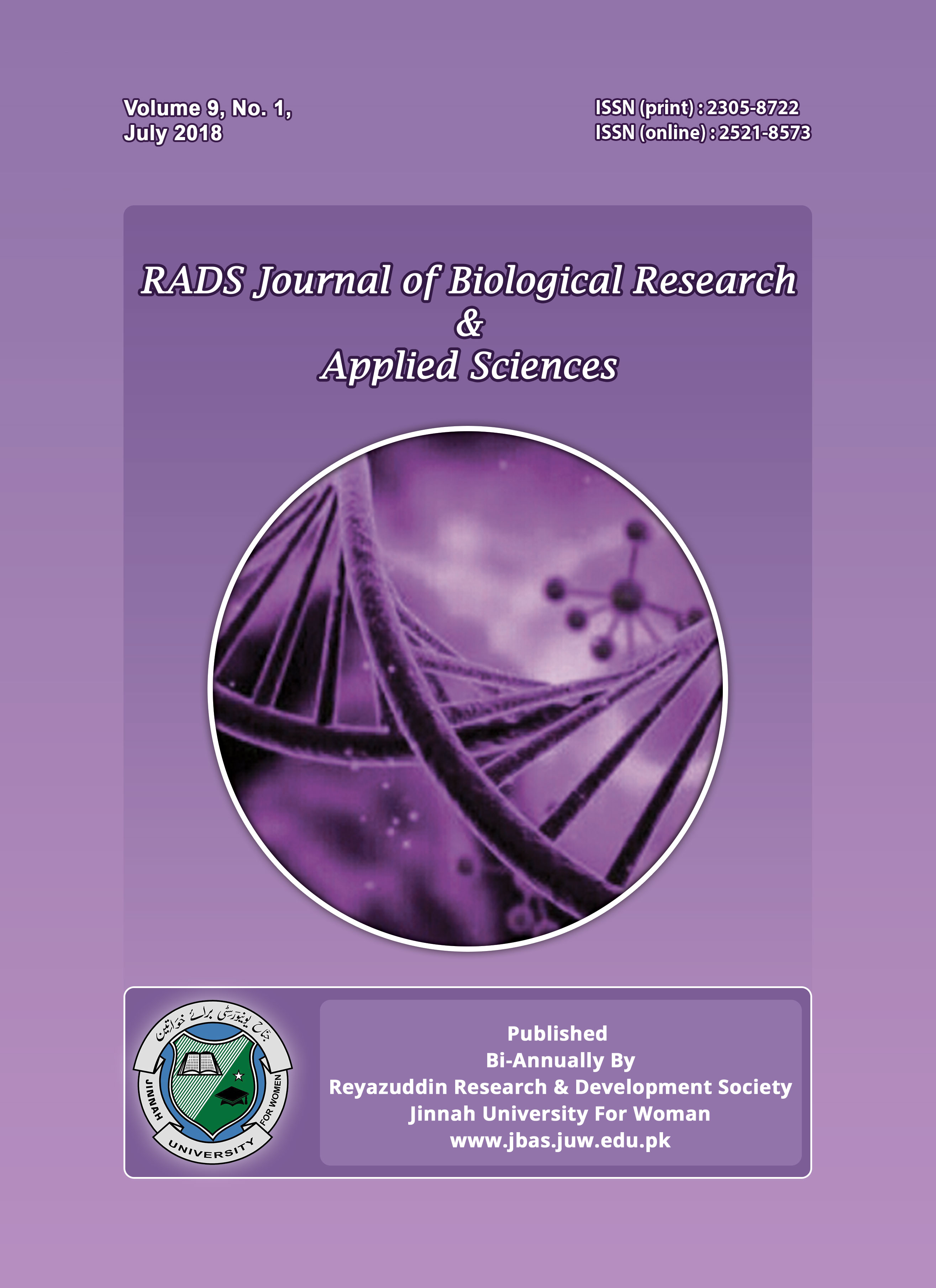 Downloads