Conocarpus Mediated Improvement in Photosynthetic Pigments of Cicer arietinum Growing Under Copper Stress
Keywords:
Conocarpus lancifolius, Copper, Biosorption, Photosynthetic pigments, Cicer arietinum
Abstract
Present work was planned to investigate the improvement in photosynthetic pigments of Cicer arietinum by Conocarpus lancifolius growing under copper stress. Conocarpus lancifolius was chosen as a biosorbent because it is abundantly and easily available plant of Province Sindh. It does not require so much efforts or money or even water to cultivate them, moreover, it is a fast grower. Plants were grown in randomized block design in triplicates. Each pot was supplied with 1kg of soil, the control plants were supplied with distilled water only, experimental plants were supplied with different concentration of copper viz. 0, 25, 50, 75 and 100 ppm whereas treated plants were supplied with 5gm Conocarpus lancifolius leaf powder along with the different concentration of copper. Effect of Copper on Cicer arietinum and its biosorption by Conocarpus lancifolius was observed by the determination of photosynthetic pigments (chlorophyll a, b, total chlorophylls and carotenoids) and its products (glucose, sucrose and total soluble sugars). Various parameters were also analyzed to correlate and confirm our results like % germination, root and shoot lengths, leaf area and relative water content. C. lancifolius was found not only an efficient, eco-friendly and cost-effective biosorbent for heavy metal copper but it is also an effective fertilizer too.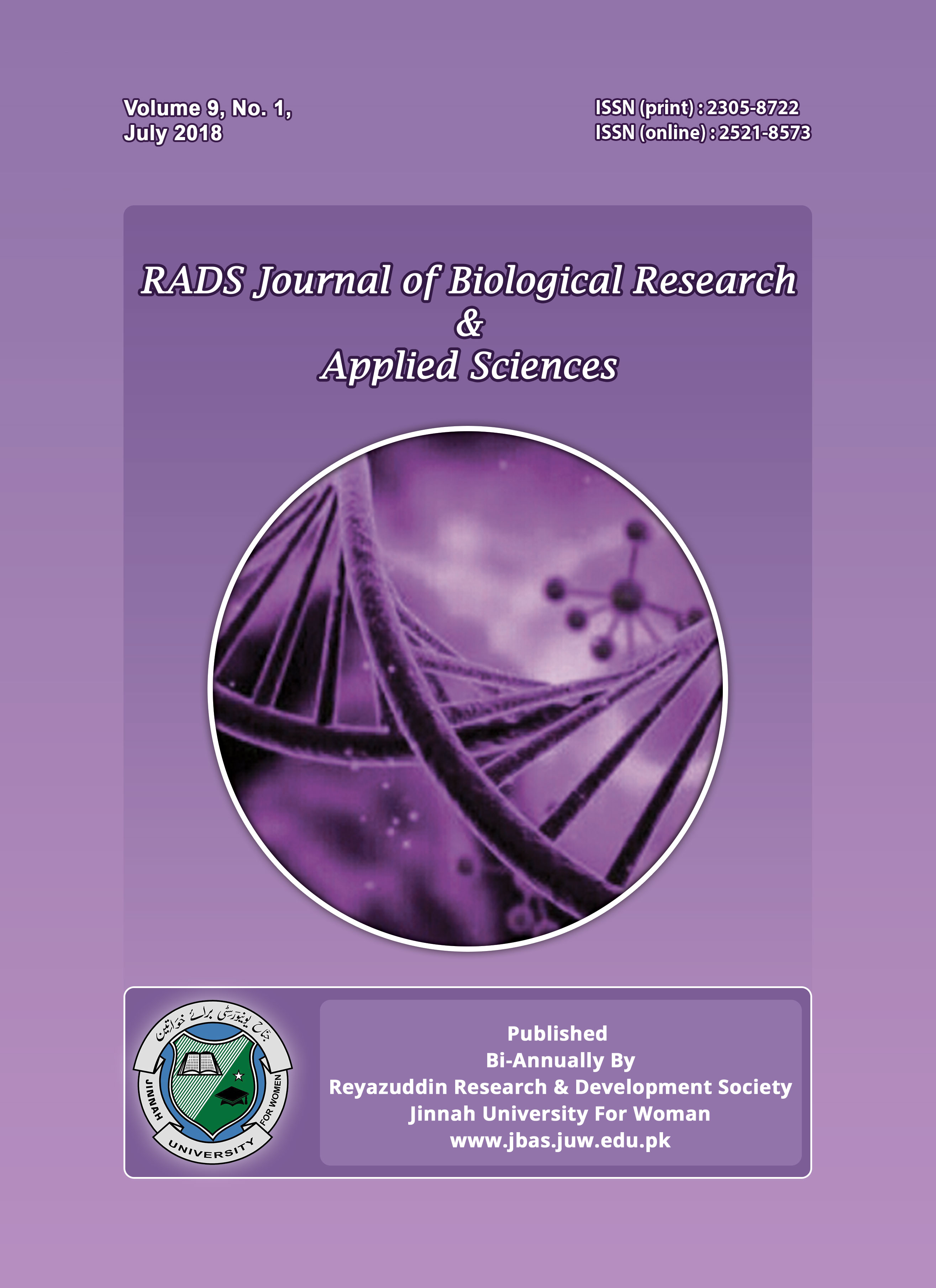 Downloads