Bacterial Appraisal in Expired and Unexpired Pharmaceutical Products
Rida Inam

Jinnah University for Women, Karachi Pakistan.

Hira Batool

Jinnah University for Women, Karachi Pakistan.
Abstract
The microbial quality of expired and unexpired Pharmaceutical products like Metronidazole, Acetylsalicylic acid, Chloramphenicol, Silver sulphadiazine, combination of Polymyxin B Sulphate, Propylene Glycol, Lignocaine, combination of Betamethasone and Neomycinand the combination of Lignocaine, Ethanol and Cetylpyridiniumwere examined by the microbial growth on culture plates. Isolation was performed by serial dilution method and bacterial recovered by streak plate technique on Blood Agar, Chocolate Agar and MacConkey's Agar. Isolates were characterized morphologically by gram staining and biochemical analysis. Microorganisms isolated from expired product are S.epidermidis (33.3%), B. subtilis (4.7%), Streptococcus (28.5%), Pseudomonas (9.5%), Listeria (4.7%) and B.cereus (19%) while B. subtilis(9.5%), Enterococcus (9.5%), E. coli (9.09%), S. epidermidis (27.2%), Listeria (9.5%) and Streptococcus (9.09%) are isolated from unexpired products.  The isolated organism is mostly normal flora but opportunistic and pathogenic bacteria are also isolated which can cause disease especially in immune-compromised person or infants. The isolation of organisms may be due to improper hygiene maintenance or poor packaging techniques as the risk of contamination is higher while processing rather than during use. It revealed that quality of unexpired products have to be improved by producers to minimize the bio-liability so pharmaceutical companies should adopt good manufacturing practice to avoid microbial contamination in unexpired pharmaceuticals as well as the consumer should be educated and are aware of hazardous effect of using expired products.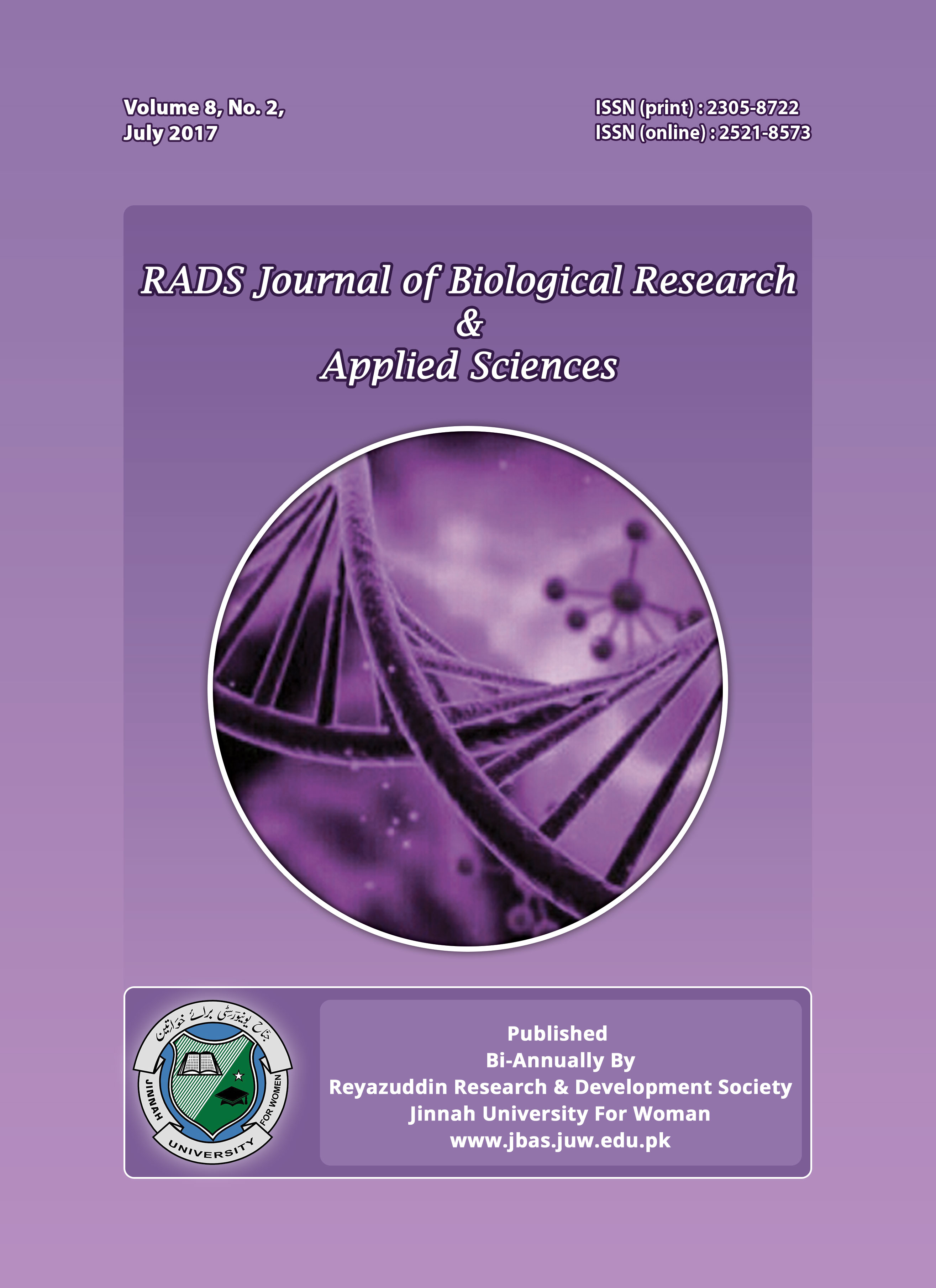 How to Cite
INAM, Rida; BATOOL, Hira. Bacterial Appraisal in Expired and Unexpired Pharmaceutical Products.
RADS Journal of Biological Research & Applied Sciences
, [S.l.], v. 8, n. 2, p. 25-30, dec. 2017. ISSN 2521-8573. Available at: <
http://jbas.juw.edu.pk/index.php/JBAS/article/view/95
>. Date accessed: 23 oct. 2018.
This work is licensed under a Creative Commons Attribution-NonCommercial 4.0 International License.

This is an Open Access article distributed under the terms of the Creative Commons Attribution License (http://creativecommons.org/licenses/by/4.0), which permits unrestricted use, distribution, and reproduction in any medium, provided the original work is properly cited.