Assessment of Biosafety Practice in A Hospital Gynae Department; An Eye Opening
Maria Batool

Jinnah University for Women, Karachi Pakistan.
Abstract
The patients can acquire the nosocomial infections by the hands of surgeon and surgical instruments because they are highly contaminated with hospital pathogens. Protective measures should be taken in hospital setting to stop transmission of infections. Therefore, the steps are established to remove the contamination as much as possible. In this study, were collected the different samples from the surgical tools in gynecology department to check the microbial load and antibiotic susceptibility against the isolated microorganisms. The isolated micro organisms were Staphylococcus aureus Escherichia coli, Enterococci spp and Pseudomonas aeruginosa (P. aeruginosa). These organisms are susceptible to Novobiocin, Erythromycin, Meropenem except Pseudomonas aeruginosa showed resistance to amikacin. The study provides the knowledge about the presence of possible hospital pathogens and the chances to cause infectious diseases in the patients.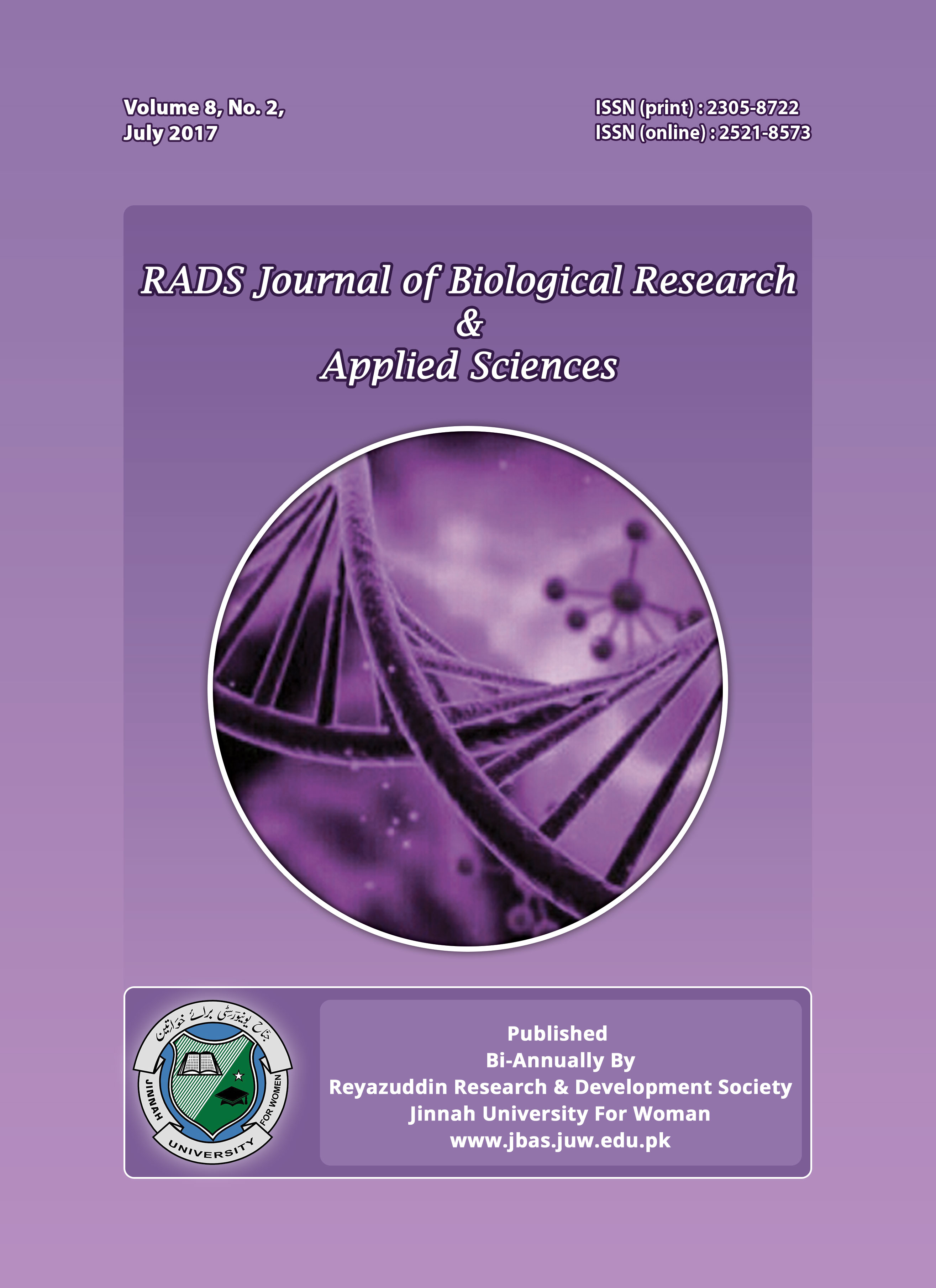 How to Cite
BATOOL, Maria. Assessment of Biosafety Practice in A Hospital Gynae Department; An Eye Opening.
RADS Journal of Biological Research & Applied Sciences
, [S.l.], v. 8, n. 2, p. 15-19, dec. 2017. ISSN 2521-8573. Available at: <
http://jbas.juw.edu.pk/index.php/JBAS/article/view/93
>. Date accessed: 23 oct. 2018.
This work is licensed under a Creative Commons Attribution-NonCommercial 4.0 International License.

This is an Open Access article distributed under the terms of the Creative Commons Attribution License (http://creativecommons.org/licenses/by/4.0), which permits unrestricted use, distribution, and reproduction in any medium, provided the original work is properly cited.