Microbiological Analysis of Marketed Available Cough Syrups in Karachi
Fatima Jameel

Jinnah University for Women, Karachi Pakistan.
Abstract
During this decade, various pharmaceutical companies have improved and gives the quality assurance of cough syrups in Karachi. The production of substandard cough syrups in pharmaceutical industries may cause non-therapeutic effect in patients particularly in children. For this purpose, this study was conducted to determine the microbiological  quality of the cough syrup marketed available in Karachi .Different branded cough syrups were purchased from the local pharmacy stores. Spread plate technique was performed to enumerate the microbial contaminant from the collected syrup samples. Membrane Filtration technique was also performed in which sample was passed through a filter membrane paper and transferred into sabouraud dextrose agar and nutrient agar plates under aseptic conditions. In the result we found that all the samples that we have performed except two syrups were found to be the contaminated with a highly permissible number of CFU/ml. Fortunately, gram negative bacteria were completely absent in all tested samples except in Sancos, while the gram positive bacteria such as S.aureus and Bacillus cereus were found in both of samples (Sancos and Tixylix). The prevalence of these microorganisms in the pharmaceuticals products such as syrup samples may explain the un-hygiene condition followed by Karachi pharmacies. These contaminated syrups explain the poor treatment & complicacy of the immunocompromised people & sick children. So we can say the people who are consuming these contaminated syrups, they are highly at risk.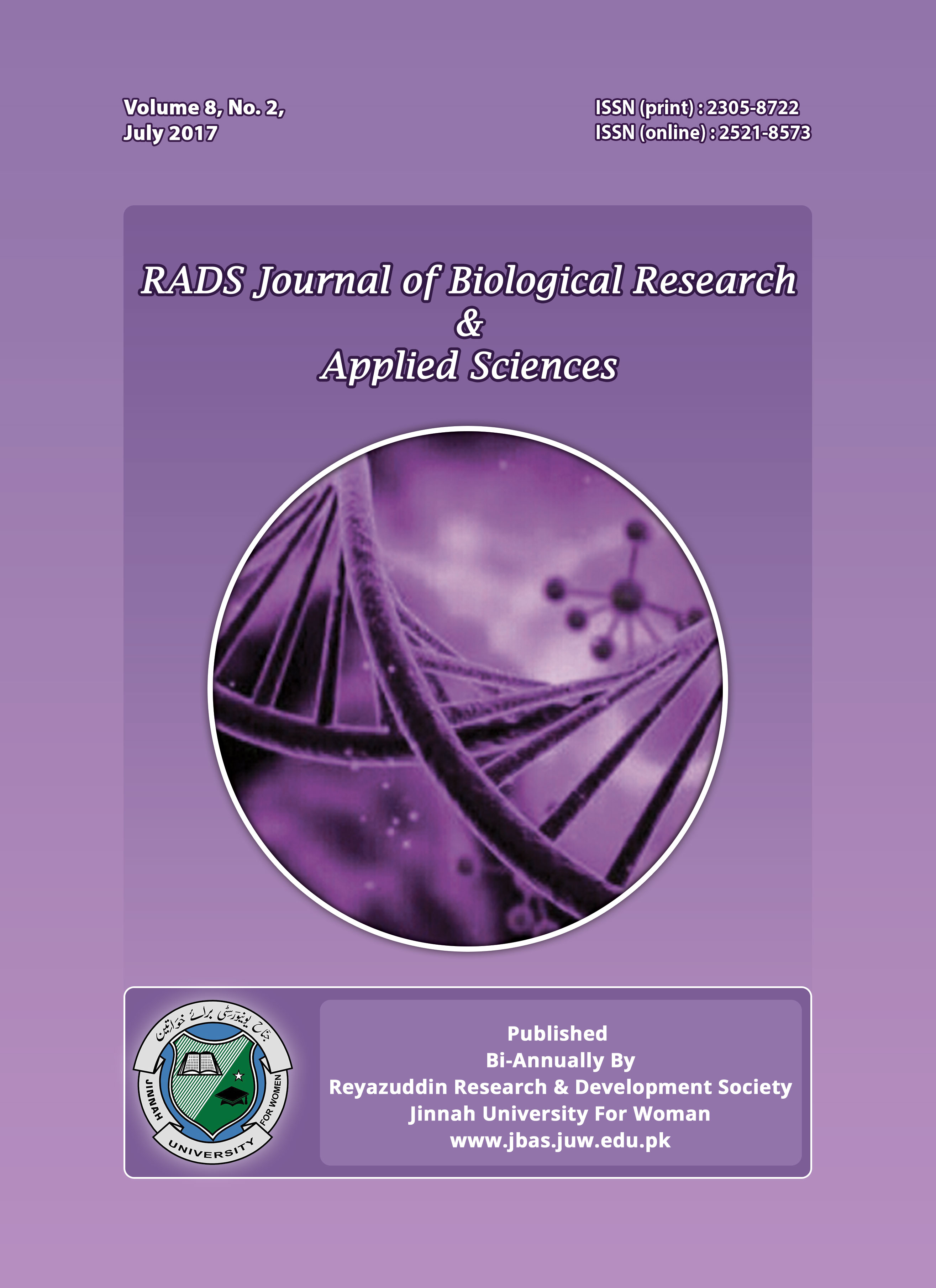 How to Cite
JAMEEL, Fatima. Microbiological Analysis of Marketed Available Cough Syrups in Karachi.
RADS Journal of Biological Research & Applied Sciences
, [S.l.], v. 8, n. 2, p. 05-10, dec. 2017. ISSN 2521-8573. Available at: <
http://jbas.juw.edu.pk/index.php/JBAS/article/view/90
>. Date accessed: 23 oct. 2018.
This work is licensed under a Creative Commons Attribution-NonCommercial 4.0 International License.

This is an Open Access article distributed under the terms of the Creative Commons Attribution License (http://creativecommons.org/licenses/by/4.0), which permits unrestricted use, distribution, and reproduction in any medium, provided the original work is properly cited.