Antimicrobial Pattern Associated With Handmade Goat Milk Soap
Zainab Ashraf

Jinnah University for Women, Karachi

Atifa Jamil

Jinnah University for Women, Karachi

Saba Umar

Jinnah University for Women, Karachi

Sayyada Ghufrana Nadeem

Jinnah University for Women, Karachi
Abstract
Bacteria are bubiquitous in environment. During daily activities of person is exposed to various pathogens which can cause disease and these pathogens can be transmitted from person to person, hands and body gets frequently contaminated with pathogens. Soaps can remove these pathogens very easily by washing our face and hands. Soaps those are commercially available are highly loaded with synthetic chemicals that can cause cancers and other fatal disease. Antimicrobial handmade soaps by using natural product such as herbs and milk play an important role in removing pathogens .huge studies have been carried out to detect antibacterial activity of handmade soap. In this study we have used Goat milk to make antibacterial soap. Goat milk soap has variety of benefits it has been used for therapeutic purposes for centuries. Goat milk is effective for treating acne and skin infections it has antimicrobial properties that delays growth of pathogenic organisms, it contains variety of nutrients and vitamins such as Vitamin D, C, B1, B12and E. Fourteen test organism those were isolated from clinical specimen were used in this study. Goat milk soap was tested against pathogenic organism include Escherichia coli, Staphylococcus aureus, Bacillus subtilis, Pseudomonas aeruginosa, Candida albicans, Klebsiella pneumonia, Salmonella typhi, Shiegella dysentry, Micrococcus, Staphylococcus epidermidis, Proteus vulgaris, Enterococcus, Micrococcus luteus, Streptococcus. (Kirby_Bauer Test) method was used to detect antimicrobial activity of goat milk soap. Complete inhibition of growth of S.aureus, B.subtilis, C.albicans, Micrococcus, Enterococcus, S.epidermidis was reported. Also clear zone has been noted against other pathogens. Result from this study indicated that "Goat milk" soap has great antimicrobial activity against these pathogenic organisms and Fungus.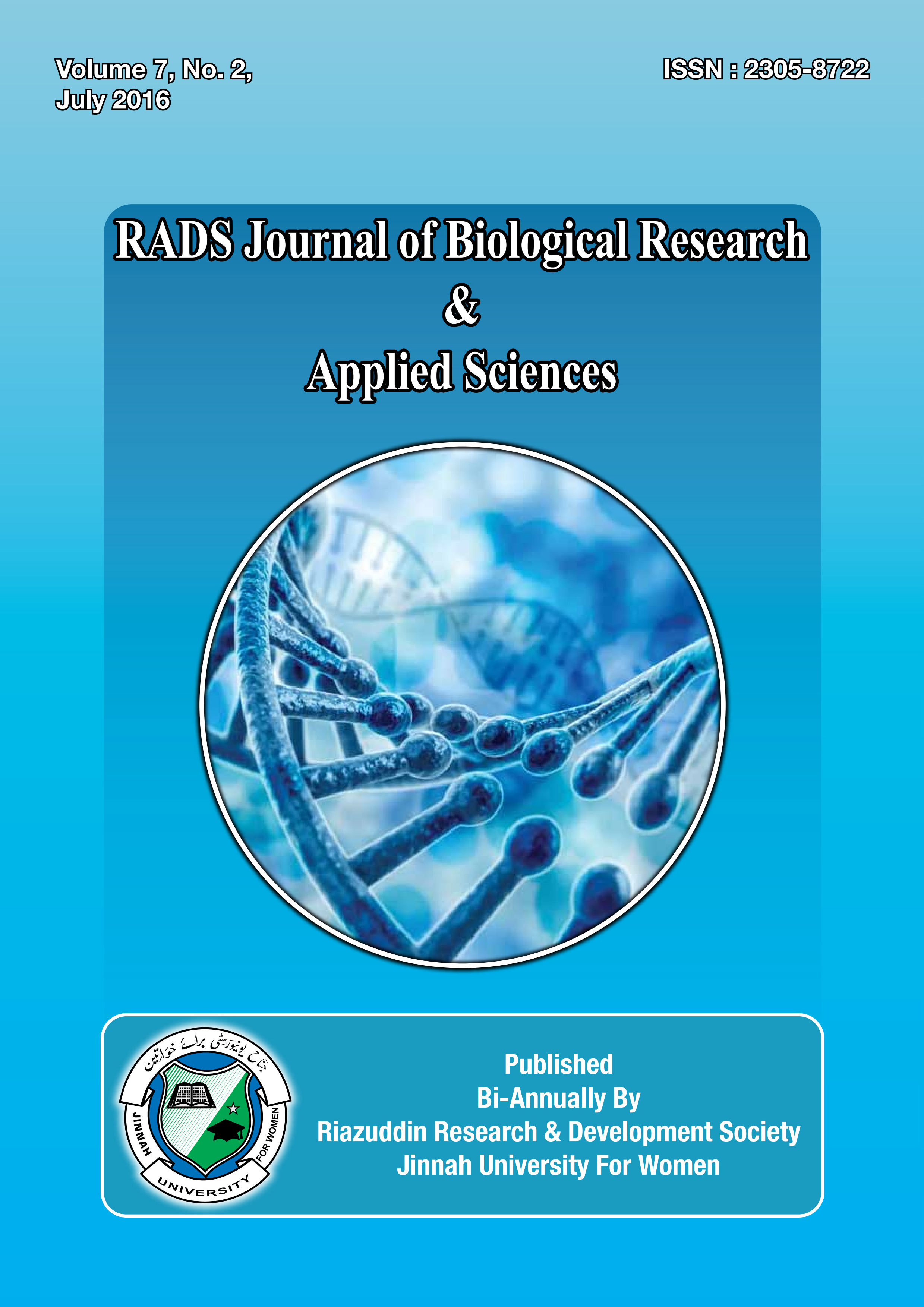 How to Cite
ASHRAF, Zainab et al. Antimicrobial Pattern Associated With Handmade Goat Milk Soap.
RADS Journal of Biological Research & Applied Sciences
, [S.l.], v. 7, n. 2, p. 19-23, july 2016. ISSN 2521-8573. Available at: <
http://jbas.juw.edu.pk/index.php/JBAS/article/view/77
>. Date accessed: 18 july 2018.