Screening of Escherichia coli O157 Strain from Stool Samples in Karachi, Pakistan
Arshia Sohail

Jinnah University for Women, Karachi

Erum Mazhar

Jinnah University for Women, Karachi
Abstract
Escherichia coli are the leading non-pathogenic flora of the human intestine. However, some E. coli strains have developed the capability to cause infection in gastrointestinal, urinary, or central nervous system in human hosts. O157 strain is an in frequent source of infection, although it can be severe and may lead to a serious intestinal infection along with bloody diarrhea. Most of the people fully convalesce from a O157 infection. However, in only some people, it can be lethal. In this study, the rapid detection method of Escherichia coli O157 in feces by using the latex agglutination test kit (Remel-wellcox) and latex agglutination reagents (Remel-wellcolex,) was studied. The latex test was found to be a straightforward, highly competent and reliable test for detecting E. coli O157. Out of 52 samples, 20 samples were tested positive tested. The existence of O157 positive clinical sample appeared to be an indicator of presence of this hemorrhagic strain. For the strains of E. coli O157 latex reagents used with high (100%) sensitivity and specificity. Our results revealed that the commercial latex reagents are fine substitutes to typical serologic methods for categorizing the O157 antigens of E. coli.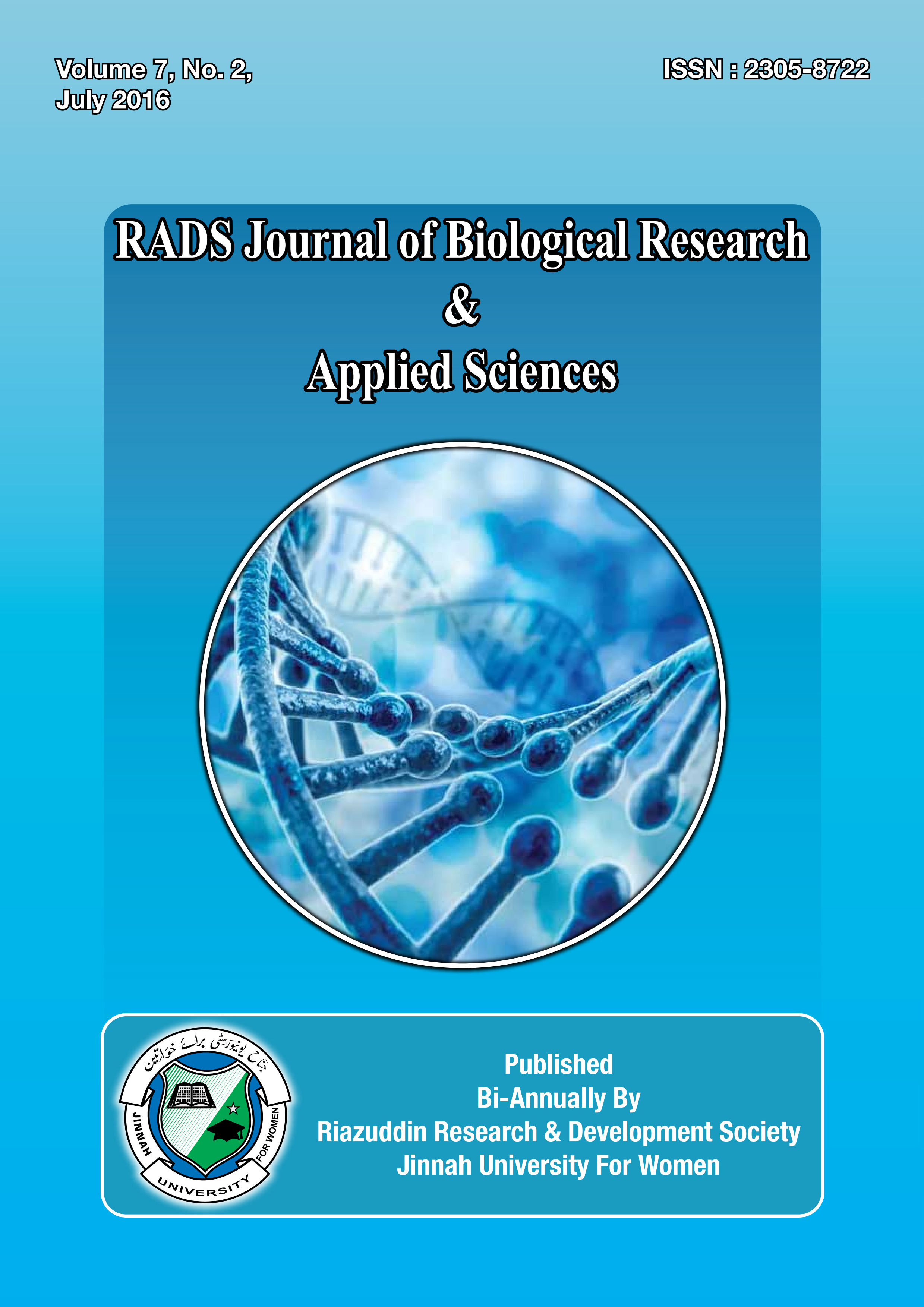 How to Cite
SOHAIL, Arshia; MAZHAR, Erum. Screening of Escherichia coli O157 Strain from Stool Samples in Karachi, Pakistan.
RADS Journal of Biological Research & Applied Sciences
, [S.l.], v. 7, n. 2, p. 06-09, july 2016. ISSN 2521-8573. Available at: <
http://jbas.juw.edu.pk/index.php/JBAS/article/view/74
>. Date accessed: 18 july 2018.