Haemophilia: Its Types and Prevalence in Pakistan
Kiran Fatima

SZABIST

Rabeea Irfan

Department of Biosciences, Faculty of Life Sciences, Shaheed Zulfikar Ali Bhutto Institute of Sciences & Technology

Laraib Azmat

Department of Biosciences, Faculty of Life Sciences, Shaheed Zulfikar Ali Bhutto Institute of Sciences & Technology
Keywords:
Haemophilia, Bleeding Disorder, Age, Gender, Health Care
Abstract
Background: Haemophilia; classified by the inefficacy of blood to clot appropriately, is a genetic bleeding disorder. As a developing country, Pakistan has limited health resources and very little awareness of hemophilia among its people.
Objectives: This research study is designed to identify the prevalence of the disease and to report the types of haemophilia common in Pakistan in order to propose suitable treatments for the prevention and cure of the disease.
Methodology: A survey questionnaire was designed and executed by the group members. Data was collected from registered Haemophilia Centers in Pakistan. Number of reported cases based on types of haemophilia, age groups, and gender were identified separately.
Results: It was evaluated that Pakistan continues to have a growing number of hemophilia cases at an alarming rate. The research study also showed how there is a lack of affordable and proper health care in the country, due to which several cases go unreported and untreated.
Conclusion: For the containment of this bleeding disorder, time for taking proper action is passing. Proper health care systems should be set up which are accessible to the majority of the population. Awareness programs should be designed and people should be encouraged for regular laboratory tests to prevent late diagnosis.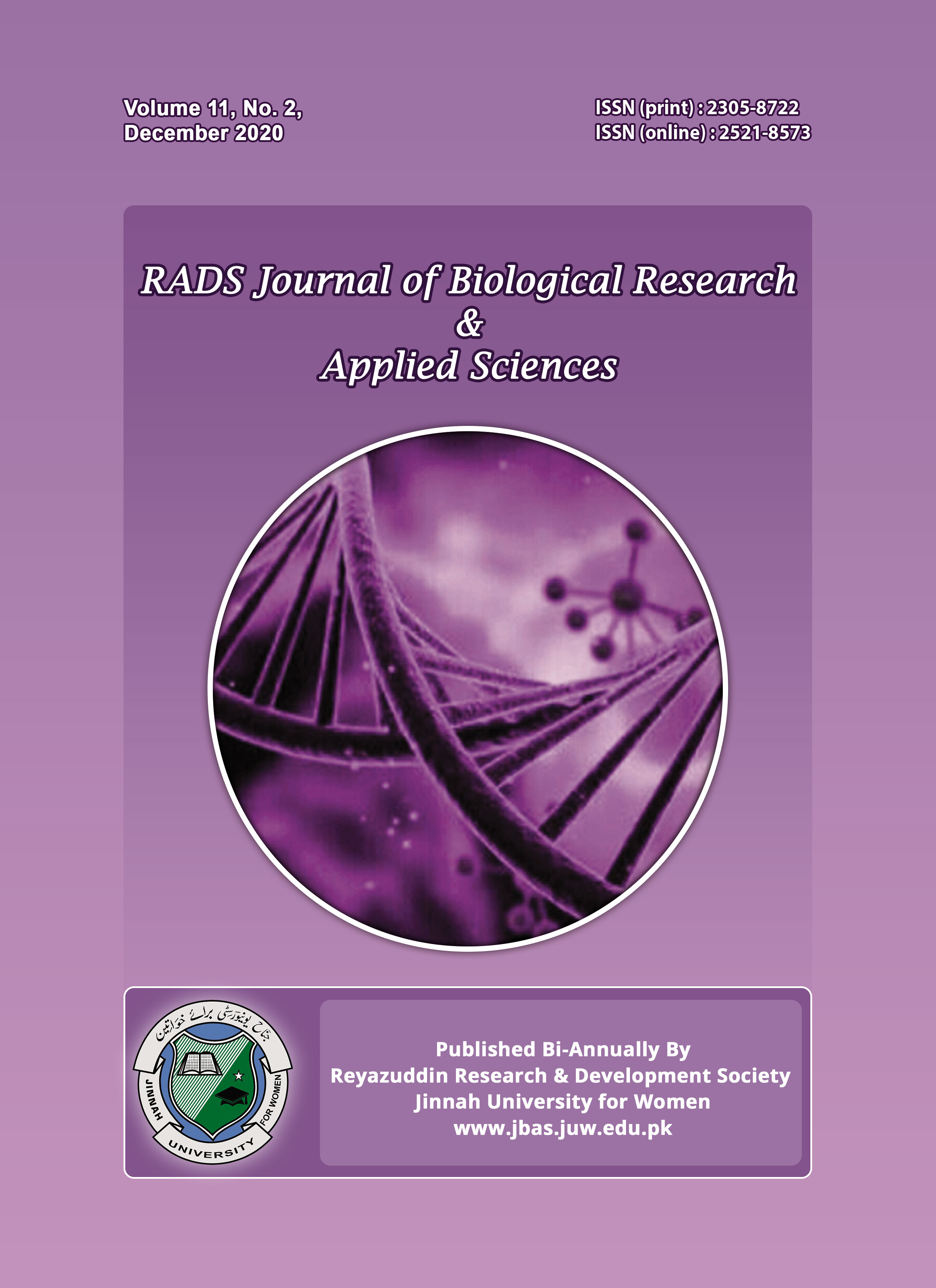 Copyright (c) 2021 RADS Journal of Biological Research & Applied Sciences
This work is licensed under a Creative Commons Attribution-NonCommercial 4.0 International License.

This is an Open Access article distributed under the terms of the Creative Commons Attribution License (http://creativecommons.org/licenses/by/4.0), which permits unrestricted use, distribution, and reproduction in any medium, provided the original work is properly cited.