The Assessment of Depression Level Among Diabetic Patients in Karachi Using BDI (Beck's Depression Inventory)
Kiran Rafiq

Shagufta Nesar

Zafar Saied Saify

Mohammad Azhar Mughal

Alina Rizvi

Aleeza Raza

Alisha Hassan
Keywords:
Diabetes mellitus, Depression, BDI (Beck Depression Inventory), Outpatients.
Abstract
Background: Diabetes is co-morbid with various metabolic and psychological disorders. Diabetes and depression are both chronic conditions with allied adverse and complicated outcomes.
Objectives: The current study was designed and planned accordingly to elucidate the associated frequency of depression with DM (Diabetes Mellitus) type 2 and prescribing practice of doctors depending on the distressing reality and threatening figures.
Methodology: A prototype prospective study was monitored in different public and private sector hospitals and clinics of outpatient settings in Karachi after taking approval from the Ethical Review Board of Hamdard University. In this context, seven hundred patients having diabetes were covered in the study and their data were analyzed through the Statistical software version 20. Beck Depression Inventory (BDI) was the preferred approach to evaluate the depression level.
Results: The outcome of the study established the fact of high prevalence for the co-morbidity of stress, anxiety and depression among patients with diabetes in Karachi, specifically among age bracket from forty to sixty years. Unfortunately, 80% (544) of diabetic patients in the study were suffering from depression and anxiety, while only 22.05% (120) patients were taking antidepressants and they were not counseled for the root cause of the disease.  Severe depression (BDI score=38) was present in 100 subjects, moderate depression (BDI score=27) in 200 subjects, and mild depression was present in 175 of subjects. Being a patient of DM is itself a strong reason for contracting a depressive disorder. The result highlight improper treatment of depression in diabetic patients.
Conclusion: However, the current situation demands to follow proper treatment through effective and appropriate drugs to treat the disease from progressing.  Moreover, efforts should be undertaken to strengthen the healthcare system where practitioners, either doctors, pharmacists or nurses are liable for patient care in both the physical and psychological domains.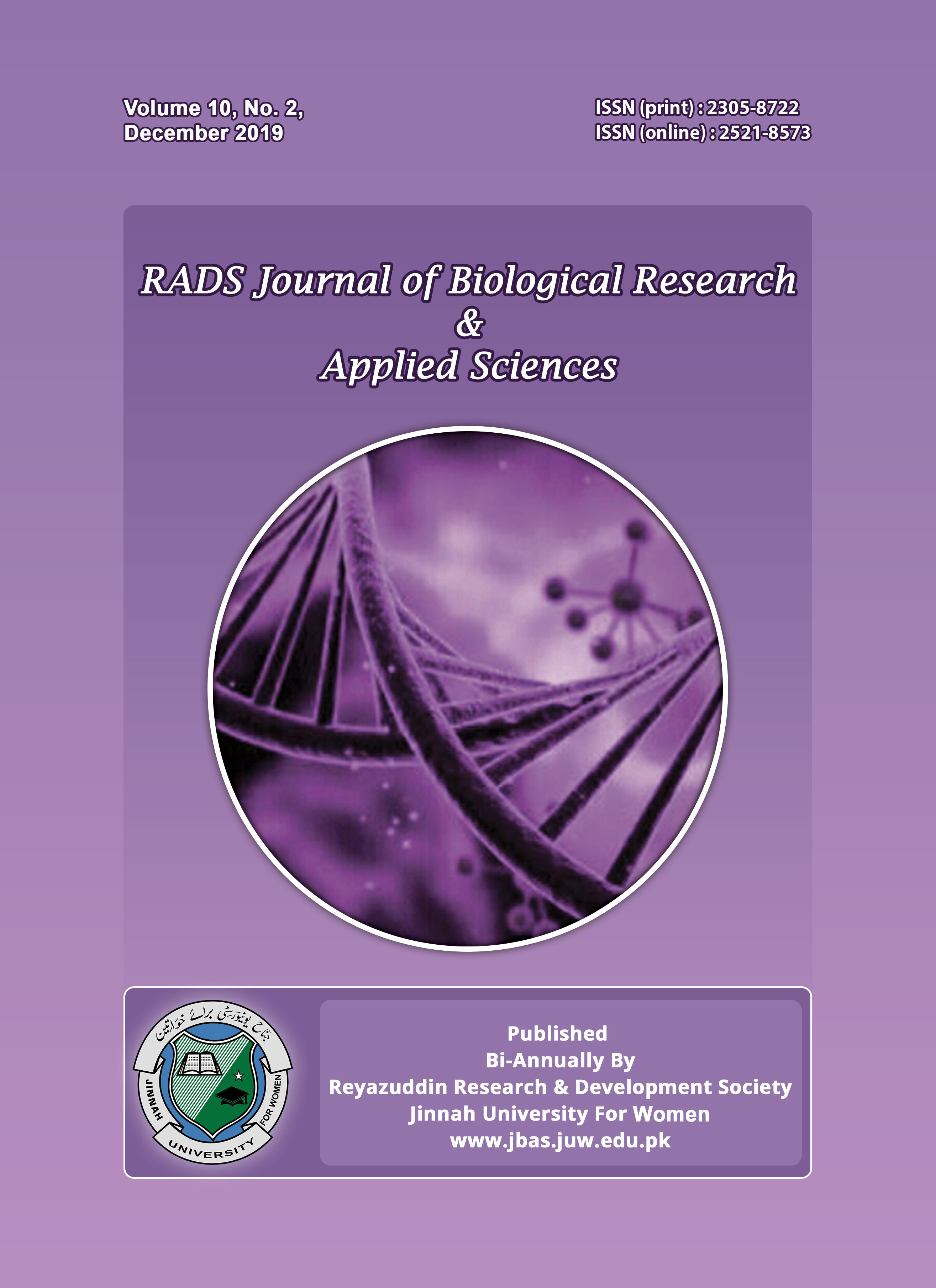 Copyright (c) 2020 RADS Journal of Biological Research & Applied Sciences
This work is licensed under a Creative Commons Attribution-NonCommercial 4.0 International License.

This is an Open Access article distributed under the terms of the Creative Commons Attribution License (http://creativecommons.org/licenses/by/4.0), which permits unrestricted use, distribution, and reproduction in any medium, provided the original work is properly cited.