Serodiagnostic Investigation of Syphilis in Taluka Gambat
Sagheer Hussain Shah

Agha Asad Noor
Keywords:
Environmental impact of syphilis, gender effect, age factor, serology
Abstract
Background: Syphilis is a chronic and sexually transmitted infection, caused by Treponema pallidum. Taluka Gambat is an under developing rural area of District Khairpur, Sindh having higher poverty rate. This study was undertaken to assess the morbidity rate of syphilis and awareness about this disease in the population of Gambat.
Objectives: To investigate the prevalence of syphilis in various age groups of male and female population of Taluka Gambat to review the frequency of occurrence of syphilis.
Methodology: This work was done using conventional serological method by collecting data and laboratory diagnosis. Total 437 serum samples from different private and public health units, dispensaries and hospitals in Taluka Gambat were collected between October 2016 to March 2017 and subjected to qualitative testing by VDRL-Immune Chromatography test.
Results: Out of 437 samples, 80 samples (18%) were reactive in adults of 30-45 years of age and one sample showed positive case in 9 months old boy indicating congenital syphilis (0.2%) whereas 373 stood non-reactive.  Our results showed a 14% prevalence of syphilis in Taluka Gambat in the age group between 30-45 years of age and 0.2% congenital syphilis. It is an alarming situation due to lack of diagnostic, treatment facilities and awareness about sexually transmitted diseases (STDs).
Conclusion: It is concluded that syphilis is found more or less in all age groups. The highest incidence is observed in population of age group between 30-40 years in Taluka Gambat. Majority infections were found in immunocompromised patients owing to drug abuse and having multiple sex partners.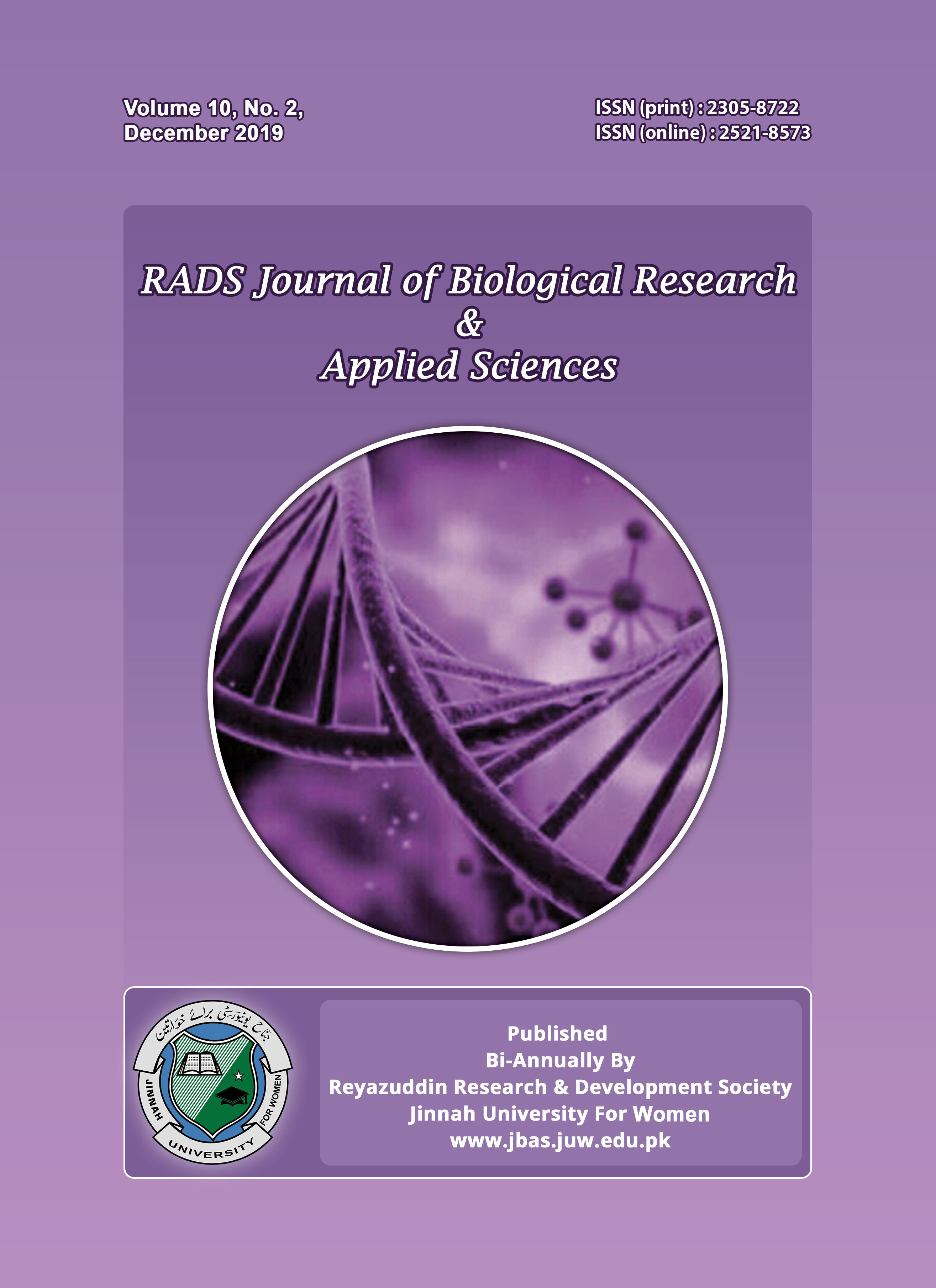 Copyright (c) 2020 RADS Journal of Biological Research & Applied Sciences
This work is licensed under a Creative Commons Attribution-NonCommercial 4.0 International License.

This is an Open Access article distributed under the terms of the Creative Commons Attribution License (http://creativecommons.org/licenses/by/4.0), which permits unrestricted use, distribution, and reproduction in any medium, provided the original work is properly cited.